EventJan 07 2020
Product Planning Staff Report on Première Vision AW 2020-21!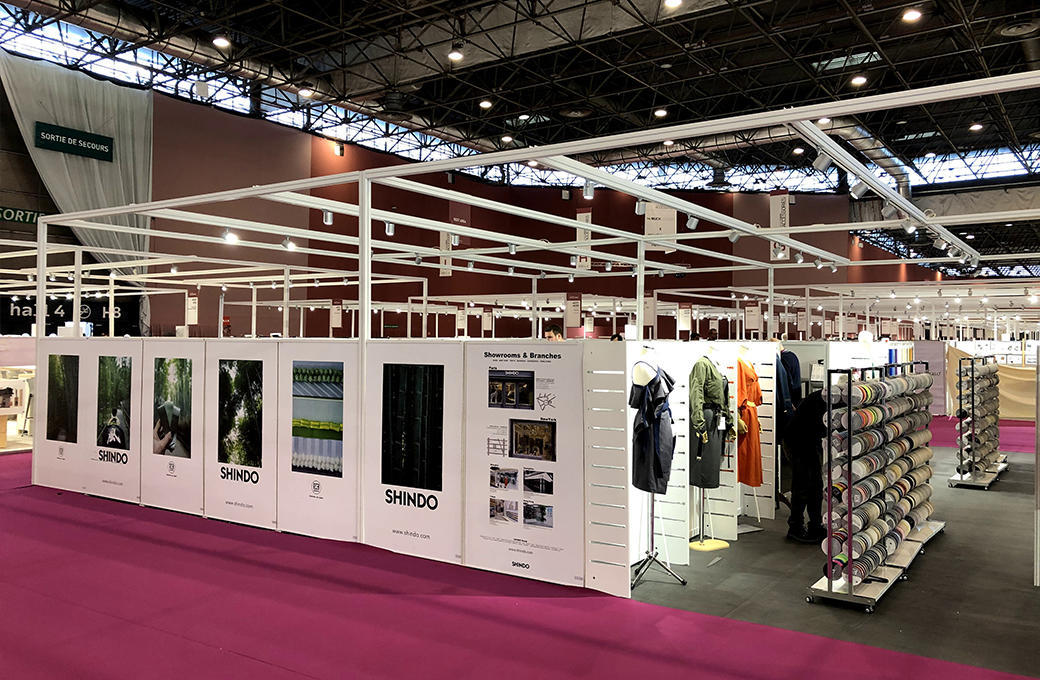 Première Vision is the world's leading fashion and textile trade show. It is known as one of the world's largest fashion material trade shows, together with Intertextile Shanghai and Milano Unica.
For three days, from September 17 to 19, 2019, many designers and those in charge of trimming from all over the world came to the Parc des Expositions de Paris-Nord-Villepinte in Paris, France.
SHINDO's Lead Product Planner, Mr. Ozaki, who personally experienced the atmosphere at the venue, reports on Première Vision from his own perspective. In addition to the mood inside the venue and introductions of displayed products, he also offers a collection of tips that will surely be useful!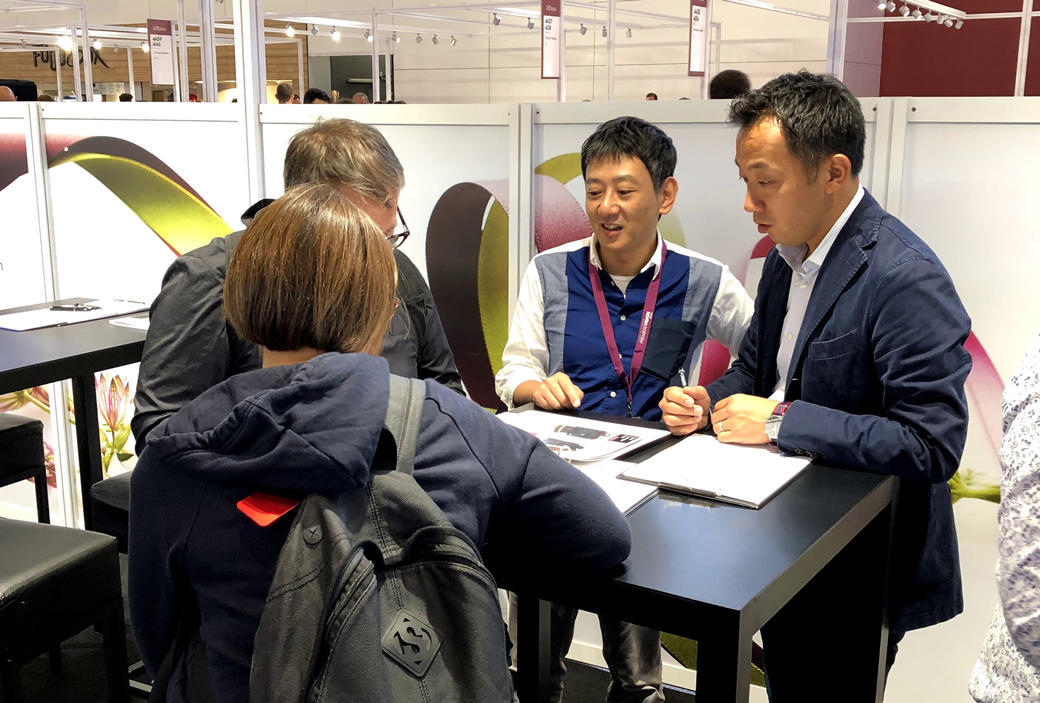 ▲Product Planning Leader Mr. Ozaki (center)
---
Global Themes from Trade Shows Leading the Fashion Industry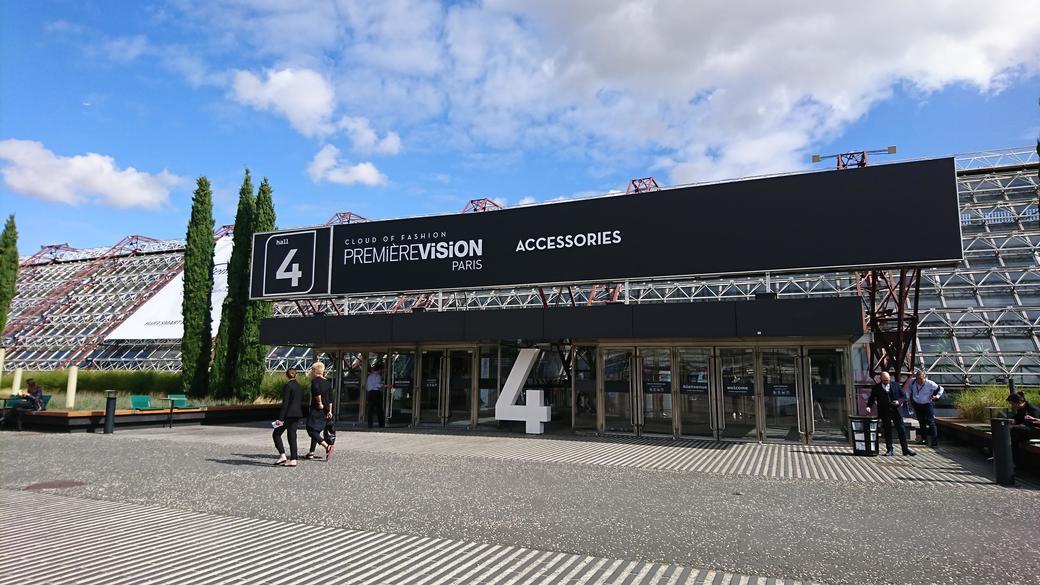 Held in September 2019, the theme for Première Vision AW 2020-21 was "sustainability," a topic which continues to attract global attention. Perhaps people from a variety of generations have come to hear more about sustainability through frequently seeing it written recently in magazines and newspapers, with even a popular Japanese girl group, AKB48, using the term in their song title ("Sustainable.")
In the theme for this Première Vision is a message to create a new world as a responsibility in manufacturing where humans and nature can coexist forever while seeking the best way to do so without hiding everything and ignoring the effects on the natural world. In the main area, there was a forest display representing the theme and a place to enjoy virtual reality to share images, and one could see many ideas that allowed for an intuitive and deep understanding of the theme.
All manufacturers across the globe need to become aware of their responsibility in influencing the natural world through the processes of creating products and must increase their sense of mission in protecting the environment.
---
One Can Sense the Next Trends When Walking Through the Venue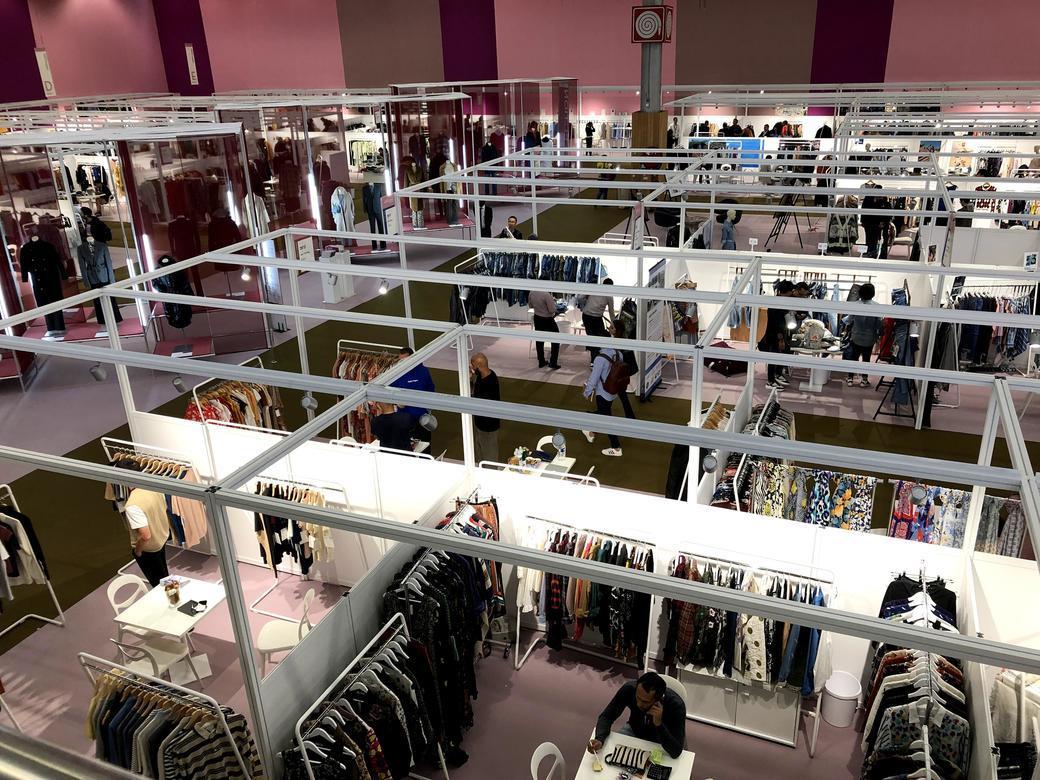 At the SHINDO booth, staff from many countries stood waiting, able to respond in a variety of languages. I also worked doing customer service on site, but during free time, I would check other companies' booths and walk around the expansive venue searching for SHINDO products on display.
Walking around, it seems that the thematic color for this event was apparently purple, as I saw it at smoking booths, on the carpet, and even on panels. The thematic colors used at Première Vision are directly connected to the next trendy color. Because designers who are aware of this reference this color, it is essential for SHINDO, as a manufacturer of ribbon and trimming used in fashion, to be sure of colors that match this trendy color. This is why time spent checking out the venue is also important. It doesn't mean I was just loafing around!
---
WASHI RIBBON, Newly Developed with an Awareness Towards Sustainability and the Environment
As attendees moved from the main area into each hall, they would first check the index corner in the forum area entrance. After that, they would look at Trend Booths, and then move to the various corporate booths.
A Trend Booth refers to a booth selected by the organizers, displaying products that match the theme for the tradeshow. Twenty SHINDO products were exhibited at the show.
The washi ribbon was a newly developed product made for this show which particularly took the theme into consideration. Just as the name "washi" (referring to washi Japanese-style) implies, the ribbon is made of paper made from plant fibers. Lightweight, durable, and water-resistant, the ribbon can also be washed. Even when burned, the ribbon doesn't release harmful substances, and is an environmentally-friendly material that eventually reverts back to soil.
Europe in particular, which began working on sustainability early on, is seeking many natural materials, and Première Vision, where you can see designers' responses directly, is an important opportunity to collect information as a product planning team towards the next developments.
---
Highlighting Well-received Items
I'd like to showcase items that were especially well-received from among the items exhibited at the show. If I receive any inquires, I can also send samples and proposals for how to specifically use the items.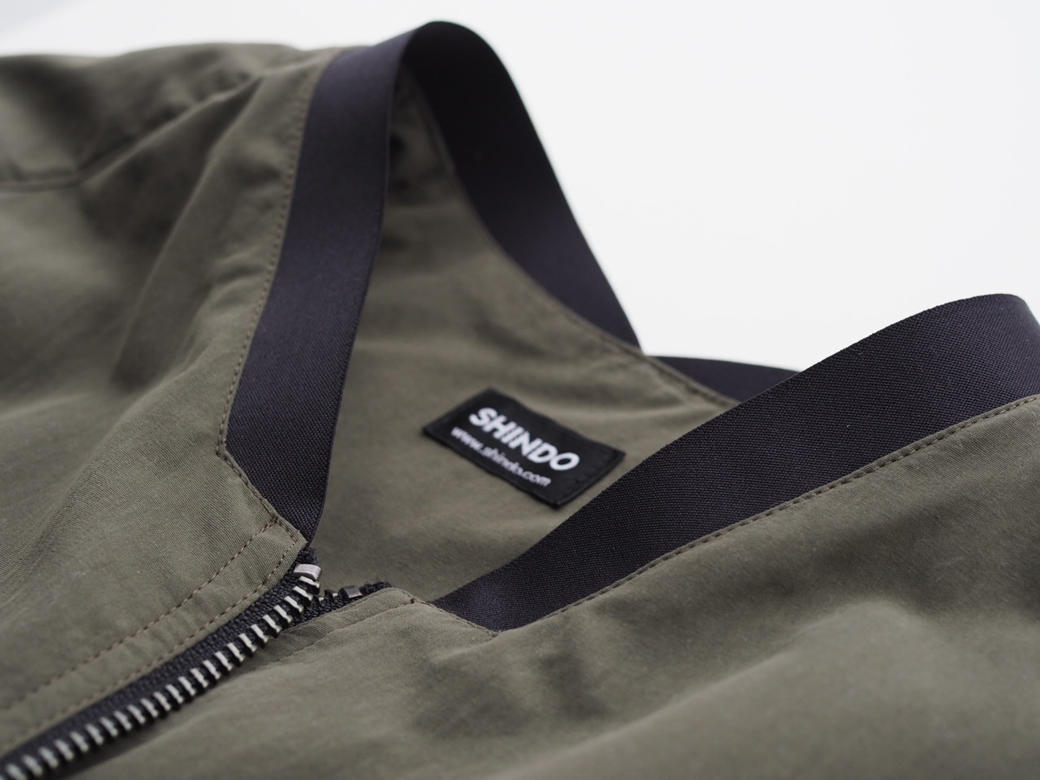 Thin and Strong: Stretch Tape (REF-5505)
The thin Stretch Tape, with its tension and resilience, was newly developed by thinking about the compatibility of a lightweight product and a thin fabric. With beautiful, smooth features, it goes well with a variety of fabrics. In addition to the standard colors, it was also developed in a skin tone color. If the color you want isn't available, the tape can be dyed after it is made, so you can order the color you want with a short delivery time or in a small batch.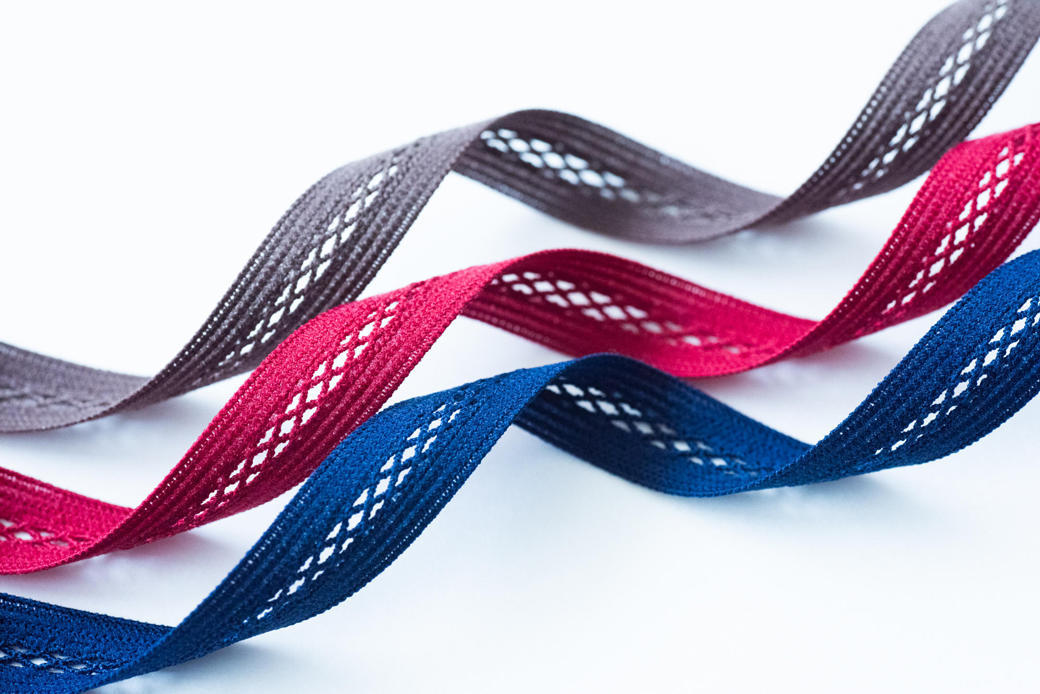 Increasing Design and Function: Mesh Binder (SIC-5027)
An existing popular product from S.I.C., SHINDO's original brand, was re-sized based on customer requests. With its superior flexibility, it is applied to all layered parts of clothing. It can be used as a part to improve breathability as a design accent utilizing light mesh.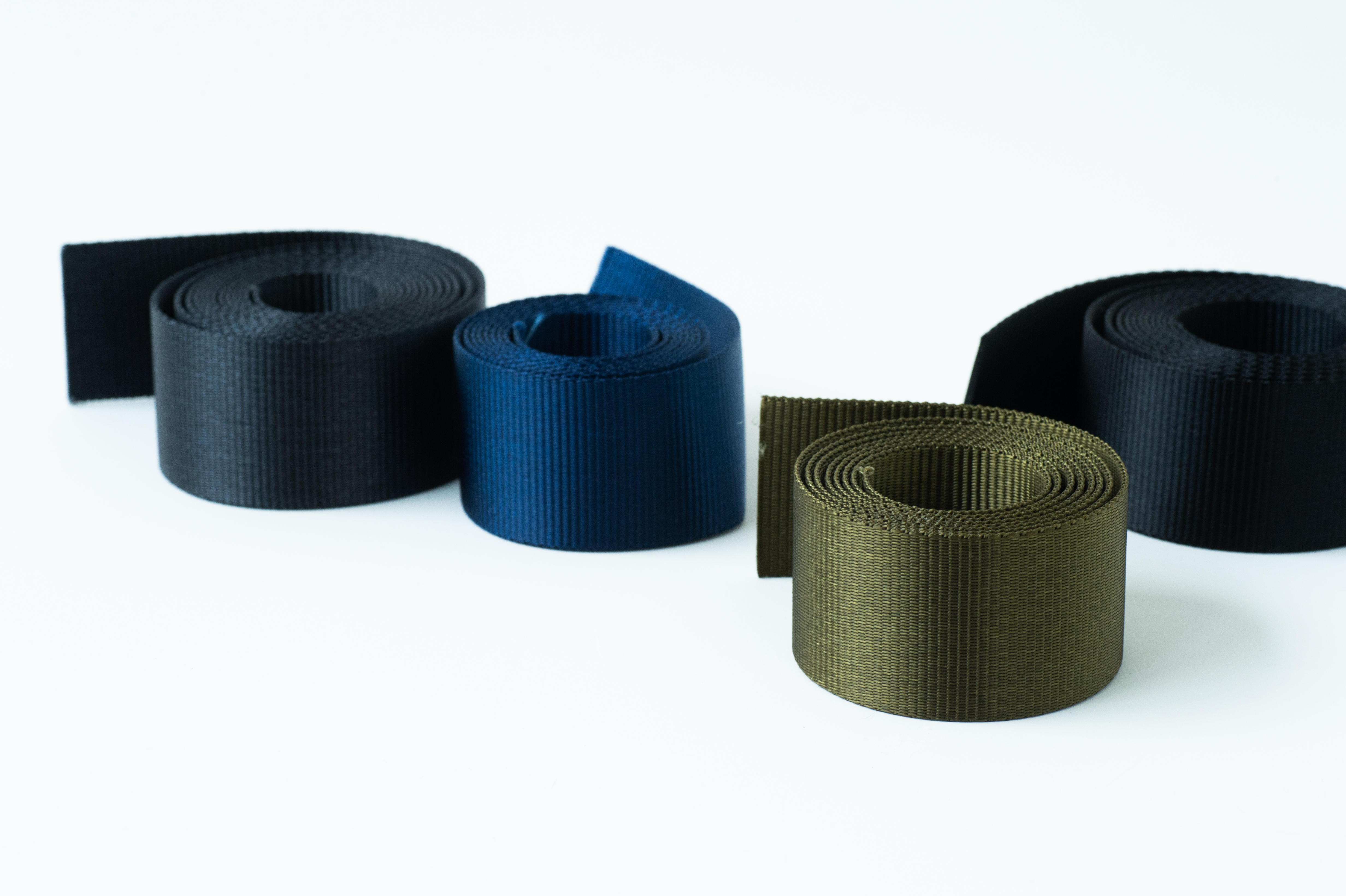 Created from Customer Feedback: Nylon Belt (REF-940・REF-941・REF-942)
Created after receiving a request for an elegant nylon belt. Three variations were developed in this series, with different weave patterns. Not too casual, the Nylon Belt can be used not just as a handle for a bag or as a belt for clothing but also as an accent with presence. It was well-received for its ability to be used for a variety of purposes.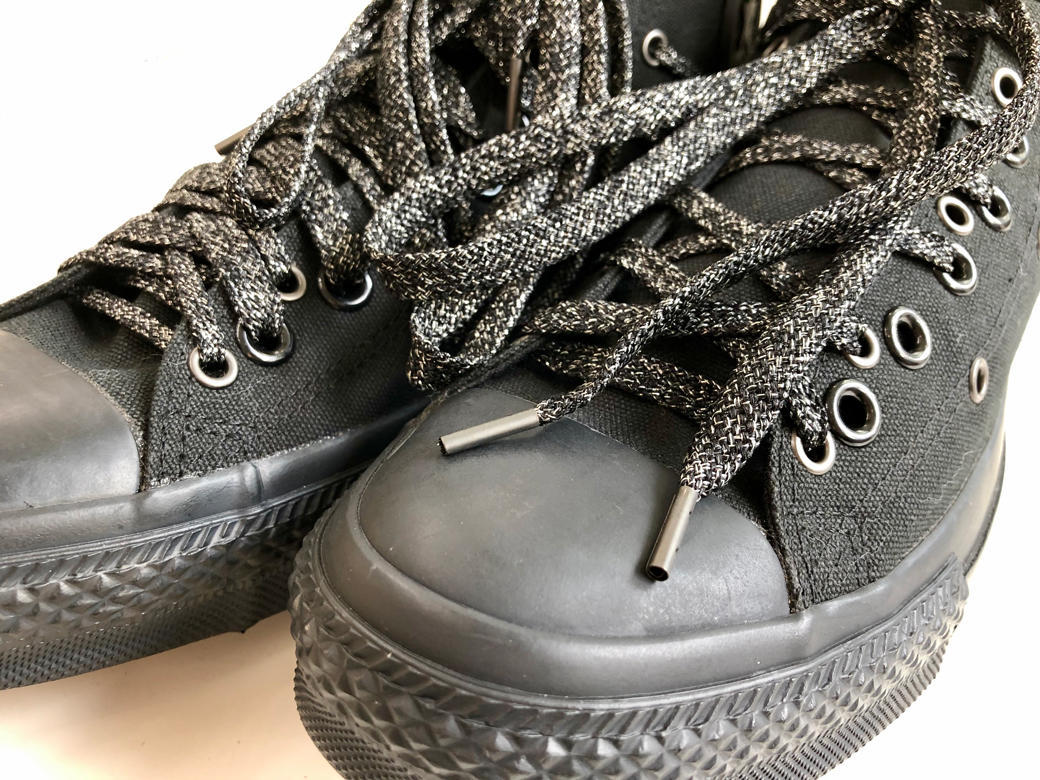 Adding Design and Durability to the Ends of Laces: Lace Tip Processing (METAL TIPS PROCESSING)
Preventing fraying and more, these lace tip variations feature processing on the tips that also improve durability. Also acting as a design accent, they are used in hoods for hoodies, the waist area for pants, for shoelaces, and more. This is one product that received many requests from European and American brands in particular.
---
Surely This Will Be Useful?! Mr. Ozaki's Method for Walking Around Première Vision
Première Vision is not just about finding new materials and making business deals, but they also host several seminars and fashion shows to expand attendees' knowledge. The show is full of things that become extremely meaningful experiences as a place to receive an explanation about trends and learn about the latest materials and global environmental problems and initiatives to make the future better. If you're considering visiting, I highly recommend it.
And if you're going to Première Vision, then you've got to see this! Presenting some small tips in "Surely This Will Be Useful?! Mr. Ozaki's Method for Walking Around Première Vision".
Check the Latest Transportation Information!
It's not uncommon for departure times for trains and planes in France to be delayed. It's best to travel with time to spare. In September, when strikes are common, your flight or train may be cancelled in the worst case scenario...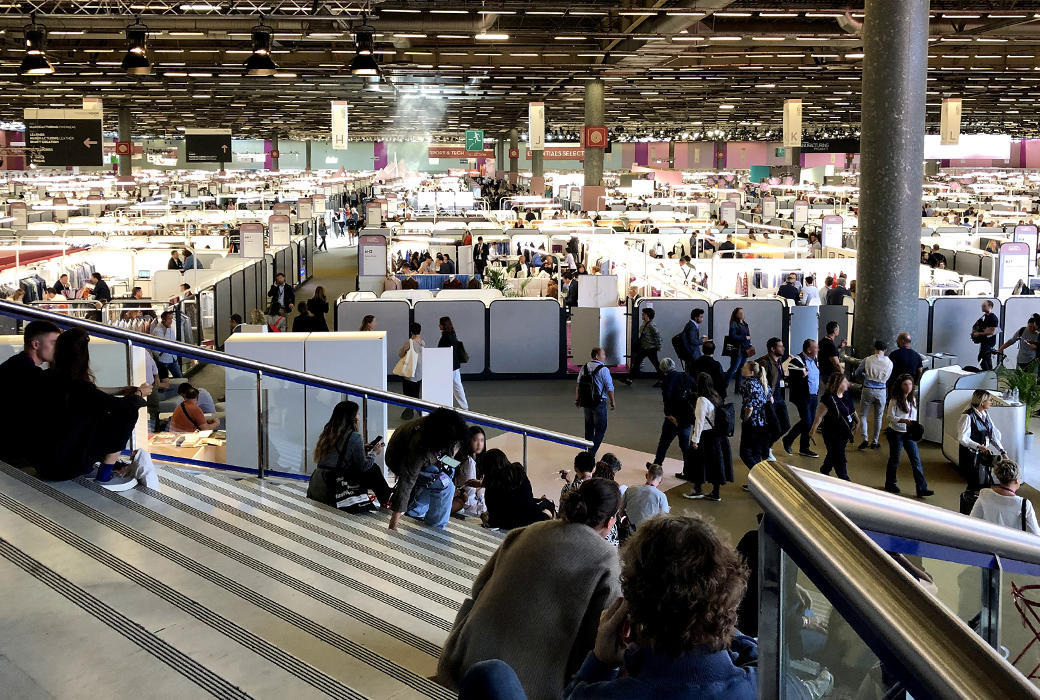 Watch Out for Tired Legs and Disaster!
At any rate, the venue is huge! Comfortable shoes are a must, as the venue is so expansive, you can't see everything in one day. You also need to be cautious of pickpockets in places where it is crowded.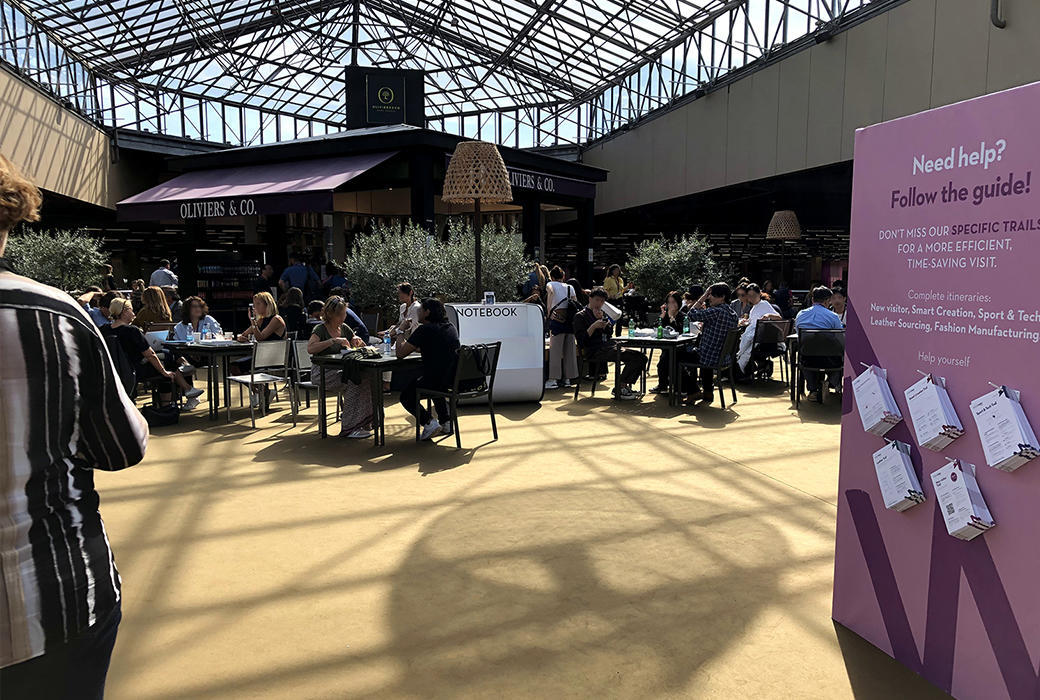 You Can Also Feel Like You're On a Food Tour!
There are food and drink booths and rest areas in each hall, and you can enjoy a taste of foods from around the world. I really liked the croissant and pain au chocolat that I ate at a chic café.
Caution When Using Cell Phones!
You don't have to worry as there are no issues with the signal environment and you can also connect to Wi-fi. However, there are areas where photography is not allowed, so please take care, especially with camera use.
Make Use of the App if you Want to Join a Seminar!
There is a special app that sends push notifications to your phone when it gets close to the start time. Also, when seminars are held in French, they will lend out earphone guides for free, so by wearing the earphones, you can hear the French translated into English in real-time.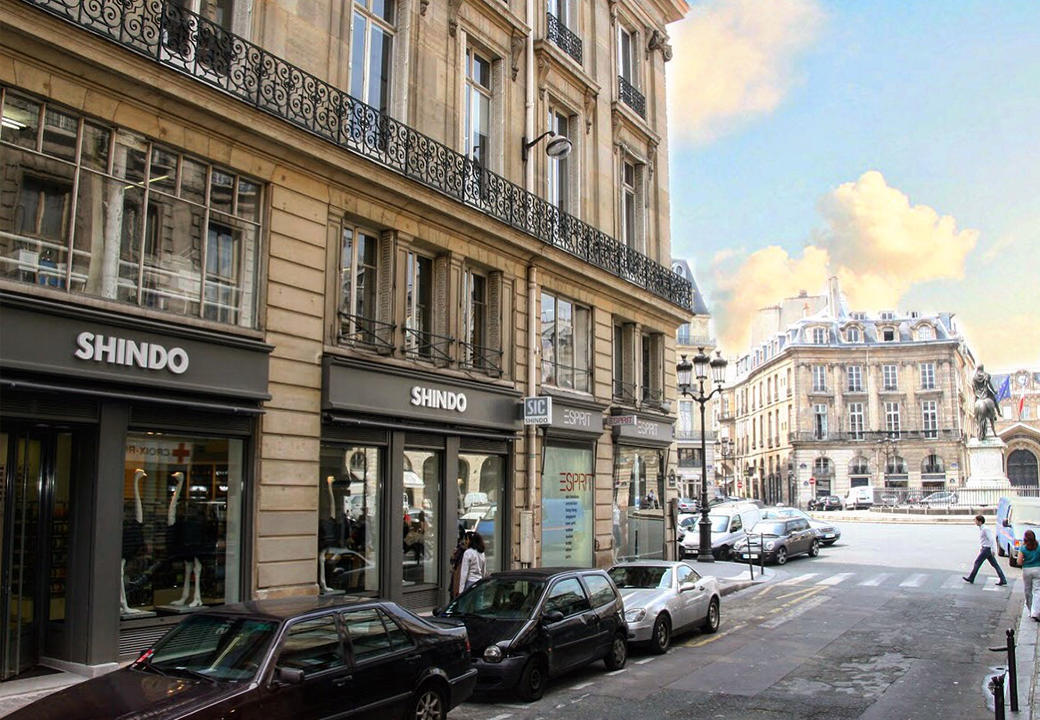 Be Properly Prepared for the Cold When the Show is Held in February!
Be careful of the cold when moving around, as Paris in February is really cold. Air conditioning is used inside the venue, so it is good to have warm clothing to protect against the cold that also isn't too bulky to carry when taken off indoors.
It has been decided that the next SS 2021 Première Vision will be held February 11 to 13, 2020. Also, you can take a look at products even earlier at the preceding BLOSSOM Premiere Vision, held December 11 to 12, 2020. You can also take a look at actual products and get sample cuts of the products at the showroom located in the Place des Victoires in Paris. This was SHINDO's 30th time participating in Première Vision, and together, we will move forward and continue to release products to the world that we are proud of and incorporate market needs that are widely requested into our products.
Click here to have a look at Première Vision AW 2019-20