ProductsMar 25 2020
SHINDO's Initiatives for Ensuring a Sustainable Future for the Earth and Humanity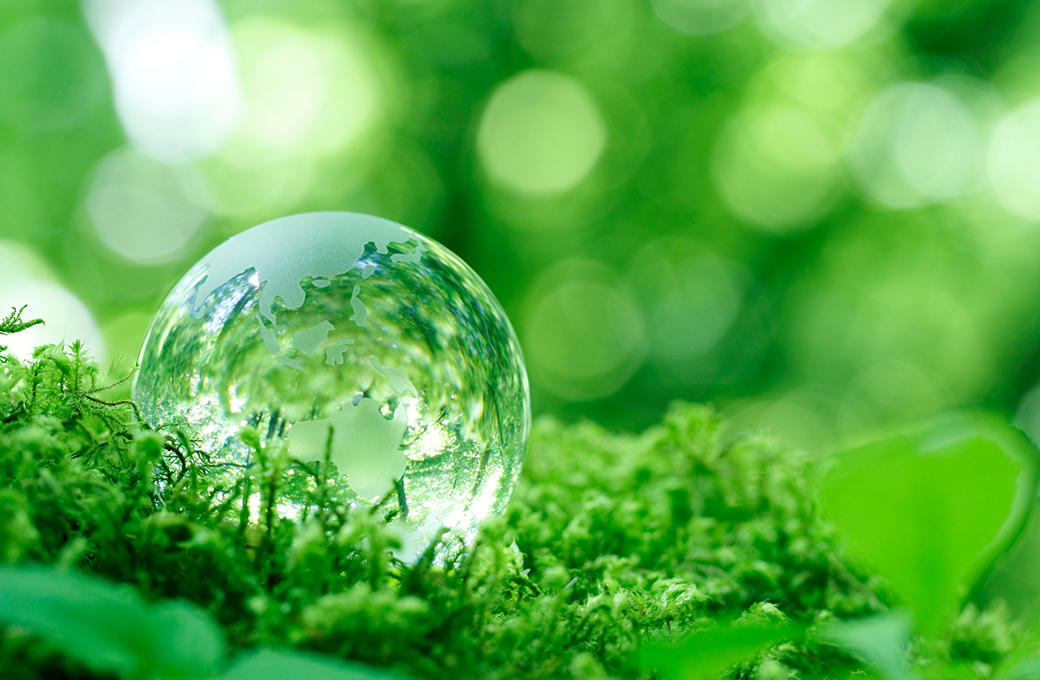 It All Begins with Ethical Manufacturing
Currently, the countries of the world are working to create a sustainable society, achieving continuous development with care and consideration for people, society and the Earth itself, based on a set of common goals known as the SDGs(Sustainable Development Goals). These goals are used as an outline for initiatives aimed at creating a peaceful and plentiful future, while working to conserve the natural environment and its resources. Opportunities to hear the term "SDGs" are increasing, such as in recent coverage of the issue of marine plastics, or news on global environmental issues.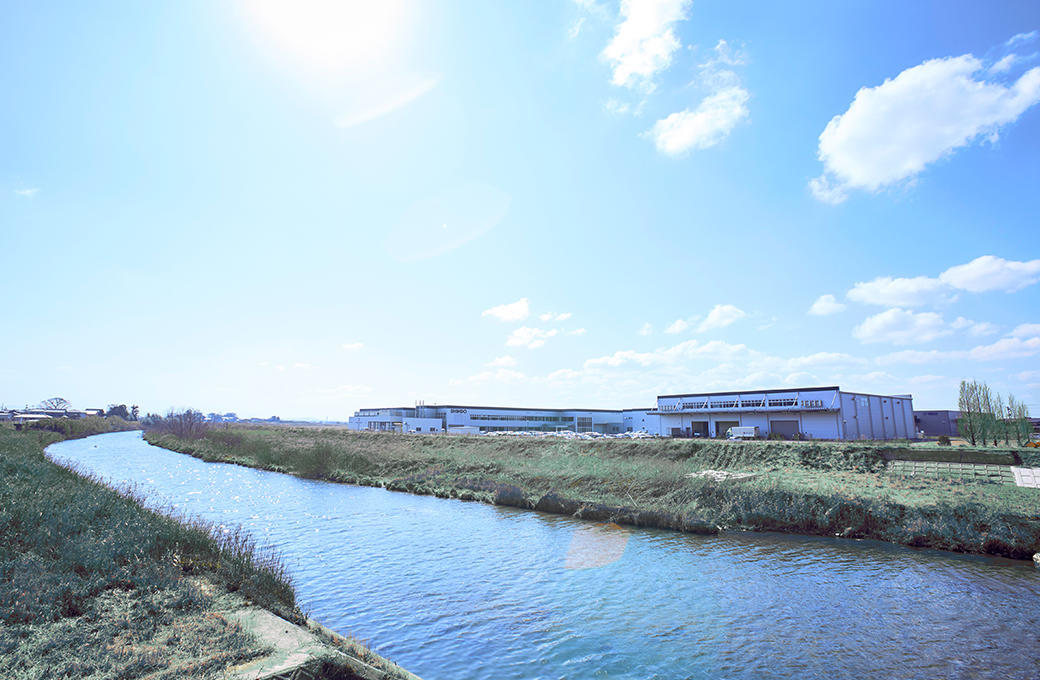 With its head office and plant located in the city of Awara in Fukui Prefecture, surrounded by rich natural surroundings, SHINDO has always taken an ethical approach to manufacturing, paying care and consideration to the environment. We have been using cotton thread certified by the Japan Organic Cotton Association for over 20 years, and began manufacturing ribbon from recycled polyester fiber around 10 years ago. In ways such as these, we have continued to consider our impact as manufacturers on people and the environment throughout our history. Now, as global efforts begin to accelerate, SHINDO will take another step forward together with the rest of the world, and continue to contribute to the creation of a sustainable society.
---
Sustainability that Starts at SHINDO
In November 2007, SHINDO obtained ISO14001 environmental management system certification, which is granted to companies that contribute to environmental conservation. Since then, we have continued to engage in ethical manufacturing, paying care and consideration to the environment in accordance with our internal regulations. In recent years, we have seen an increase in demand for apparel trimmings utilizing environmentally-friendly materials. In particular, global sportswear and apparel brands have been swift to adopt SDG-related initiatives, and orders for tape and ribbons made from raw materials such as recycled polyester and organic cotton have increased.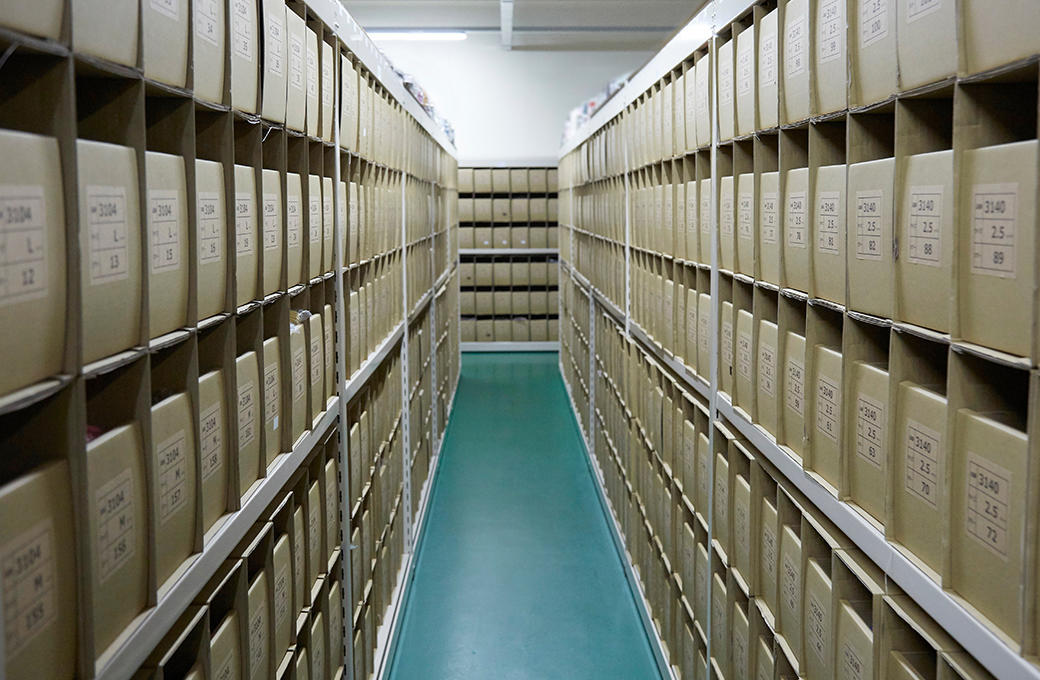 In view of these developments, SHINDO has added recycled polyester and organic cotton ribbons to the lineup of its own original brand S.I.C., and keeps sufficient stocks of inventory to enable clients to purchase the quantities they need, whenever they need them. We hope that by lowering the hurdle with regard to lot sizes (which often concern clients), we can make it easier for clients to attempt more sustainability-conscious product planning and prototyping activities. With smaller lot sales and standing inventory making it easier for many clients to purchase our products, we aim to support the creation of a more sustainable society.
---
A Cycle of Happiness, Tied Together with Recycled Ribbon
Here we present two real-life examples of initiatives using SHINDO's recycled ribbon.
Firstly, SHINDO supported Teijin Frontier Co., Ltd. in its sponsorship of A-Nation, a summertime outdoor live music event hosted by the entertainment conglomerate Avex Group. Through its "LOVE, PEACE & CLEAN" recycling activities, Teijin Frontier has established eco-stations to collect used PET plastic bottles at A-Nation venues, helping to enlighten people and promote recycling by distributing colorful bon fin ribbon (misanga friendship bracelets) made from recycled polyester in exchange for plastic bottles deposited at the eco stations.
SHINDO has been manufacturing the bon fin ribbon since 2010, based on orders from Teijin Frontier. Some fans have begun to cooperate in collecting plastic bottles by picking up those dropped by others, after this initiative drew their attention to the environmental issues involved.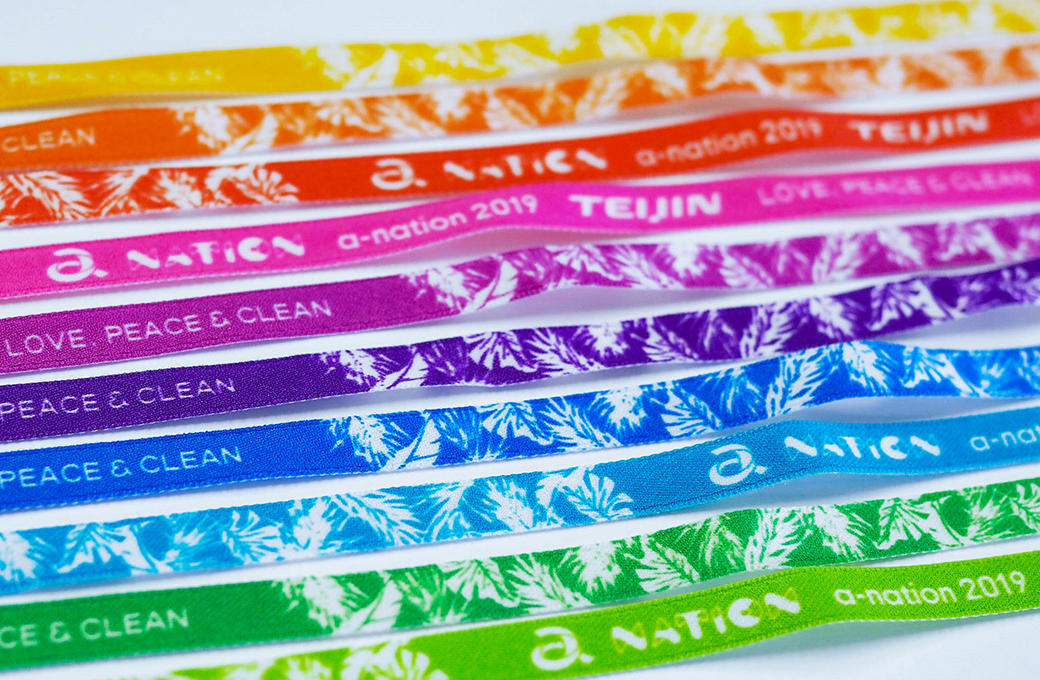 The initiative has helped to reduce the amount of trash produced by the event, which had been a troubling concern for the operators of A-Nation, and also offers an efficient way to gather resources and recycle them into other forms. It is really beneficial for everyone involved, as well as for the environment.
---
High-Quality Materials that Don't Detract From Design Aesthetics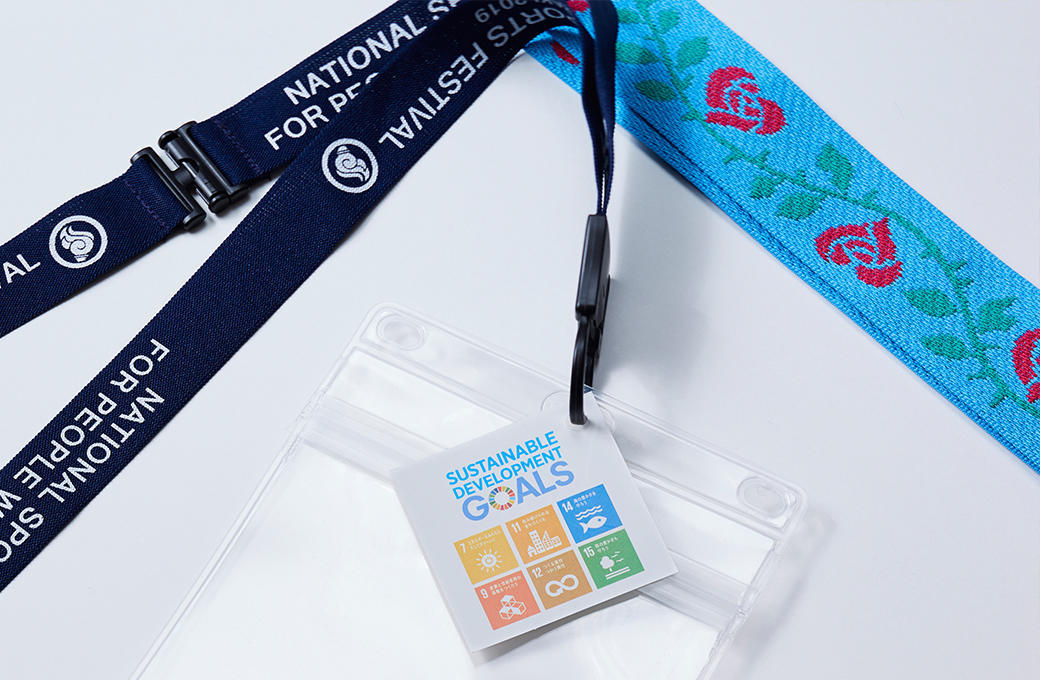 SHINDO also produced ribbons for medals presented at the 74th National Sports Festival, and 19th National Sports Festival for People with Disabilities, held in Ibaraki Prefecture in 2019. Again, we utilized recycled polyester to produce medal ribbons, badges for tournament officials, and neck straps for participants. Because recycled polyester thread retains whiteness and texture comparable with thread produced from virgin raw materials, we were able to produce products at the desired level of quality.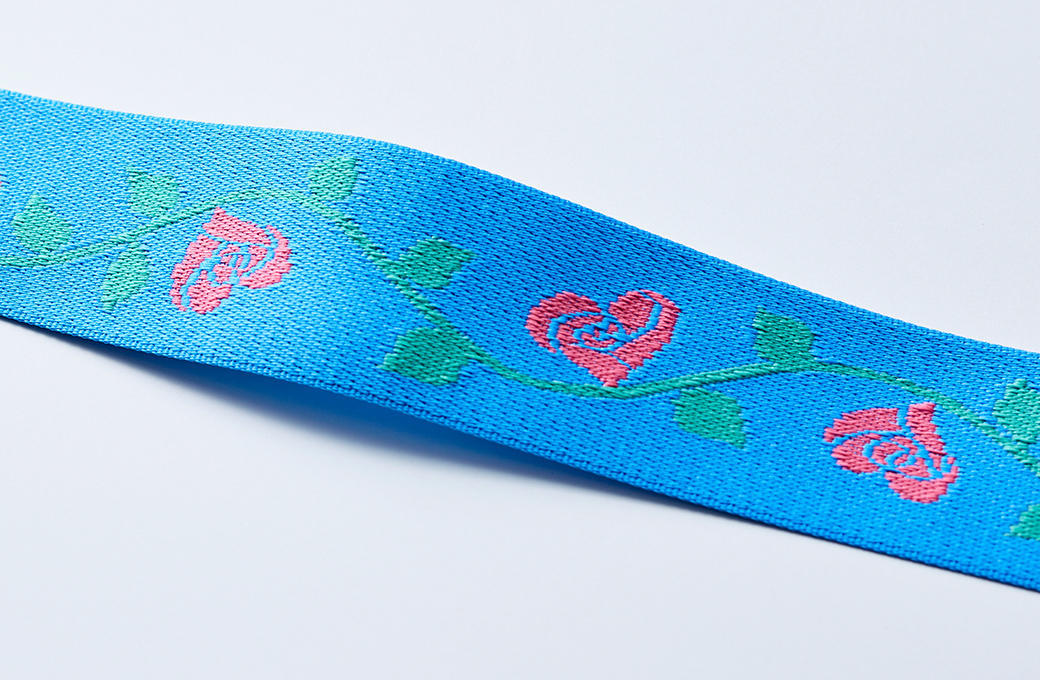 In particular, the Jacquard-woven medal ribbons with their distinctive pink rose motif were designed by Mic Itaya, a globally active visual artist and designer. The beautiful design and brilliant color of these ribbons served to further accentuate the shine of the medals themselves.
---
Recycled Polyester and Organic Cotton, Drawing Attention in Tackling SDGs
SHINDO's S.I.C. lineup features recycled polyester materials, which are set to gain even greater attention in the future, and organic cotton materials, which are friendly to both people and the environment. We have also exhibited these materials at Première Vision Paris, one of the world's three largest fashion material trade fairs, and at ISPO Munich in Germany, Europe's largest trade show for sporting goods and sportswear. At these shows, we felt the growing level of interest and attention towards sustainability-oriented items.
---
Recycled Polyester, Helping to Reduce Use of Petroleum-Derived Raw Materials
■ Recycled Polyester Series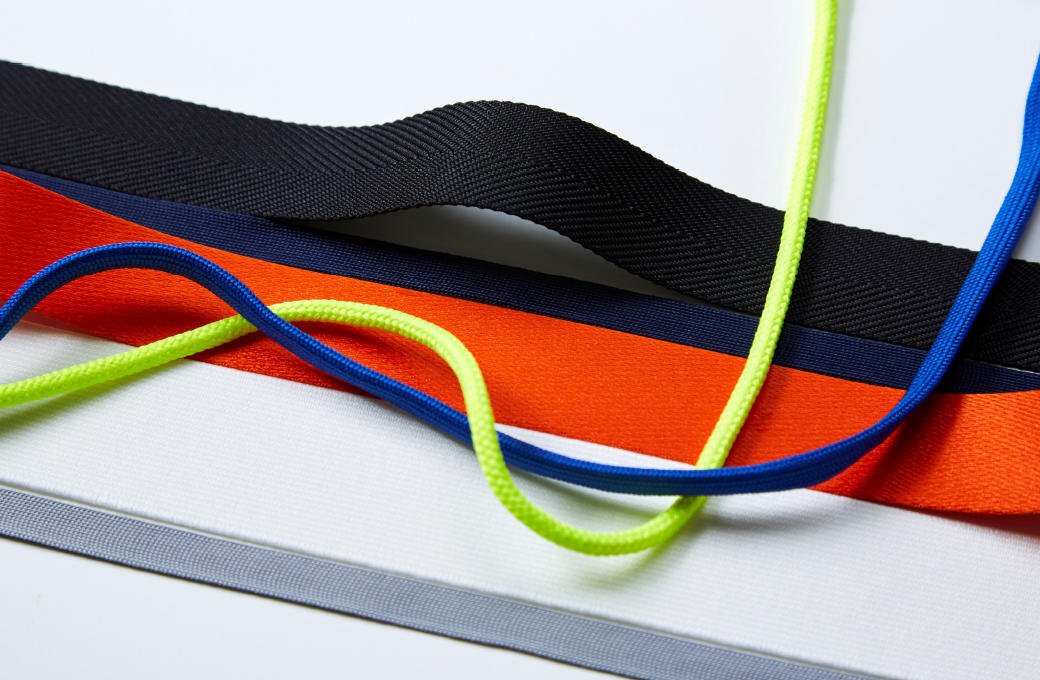 New products in the REF series are made from recycled PET plastic bottles. For S.I.C., SHINDO utilizes high-quality recycled polyester fiber which is GRS (Global Recycled Standard) certified for clear traceability. This recycled polyester is characterized by a whiteness and texture that is no different from that of virgin raw materials. We have also made improvements that have lessened concerns over color transfer of darker colors due to deterioration over time, and achieved the same quality as ordinary polyester.
These materials also offer peace of mind when used in resilient items such as sportswear, uniforms, and workwear that are subjected to frequent washing. REF-3643 and REF-3645 are available in a range of color variations which are easy to use as accents. Of course, the entire REF series can also cater to orders for specific colors to match clients' brand colors and design image.
---
Organic Cotton: Kind to the Skin of Users, Kind to Those Who Make it, and Kind to the Natural Environment
■ Organic Cotton Series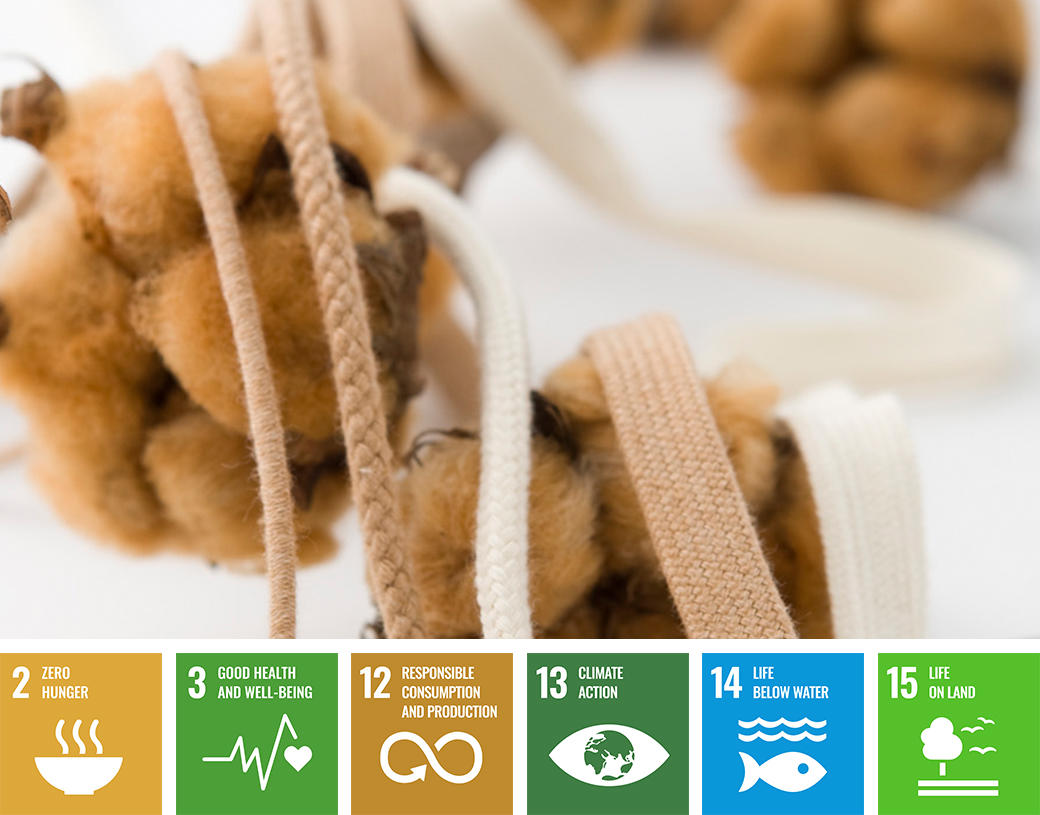 Organic cotton is a collective name for cotton harvested from cotton plants grown organically, on soil where agrichemicals have not been used for at least three years. For its S.I.C. ribbons, SHINDO only uses cotton that has obtained world-standard GOTS certification from the Japan Organic Cotton Association. Since organic cotton is guaranteed free from residual agrichemicals, it is a popular material for use in items for babies and wearers with sensitive skin. From the perspectives of sustainability and the SDGs, SHINDO has focused on reducing health damage to growers and environmental pollution to surrounding areas due to crop spraying. The result is a lineup of ribbons and cords in a variety of designs, made using good-quality cotton grown and harvested with care and consideration for users, growers, and the natural environment; including soil, water and air.
Click here for more details of our organic cotton series.
---
The Sustainability that SHINDO Aims to Achieve Moving Forward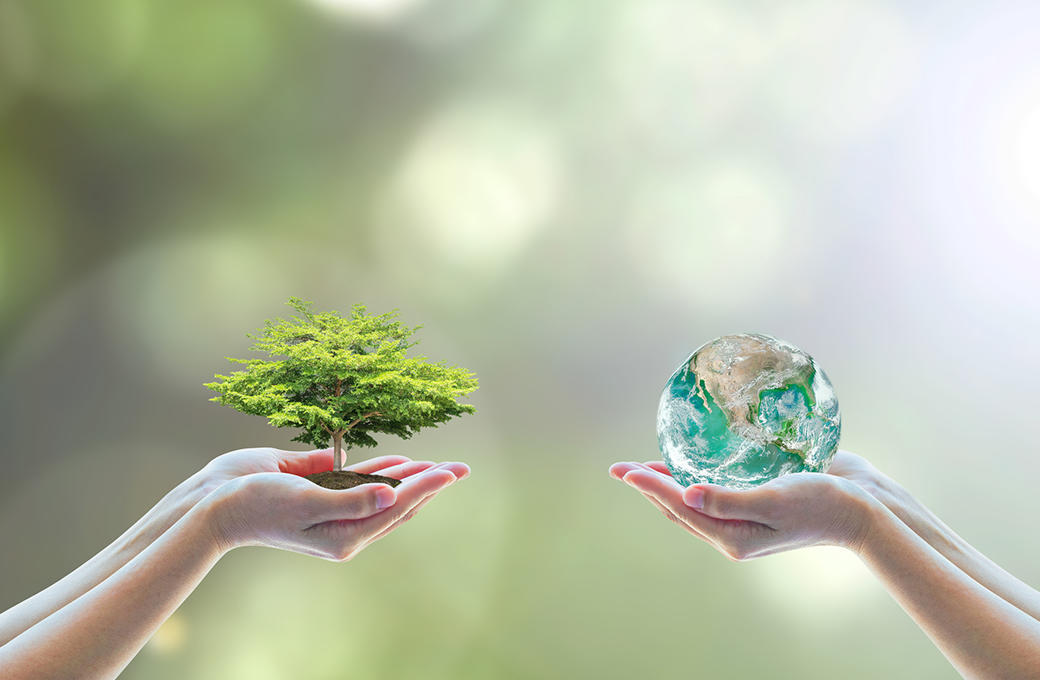 One major problem also raised from an SDGs perspective is that of mass disposal of products after use. As a company involved in manufacturing, this is also a major issue for SHINDO, and one which cannot simply be left to others. We are engaged in specific initiatives with heightened awareness of contributing even a little to enabling the resolution of this problem.
From the perspective of our manufacturing personnel, we can help by re-dying defunct product items, which until now had simply been discarded, for upcycling and remarketing. We have also adopted plant-based syntheticr fiber (biomass-based polymers), produced from oil extracted from the molasses obtained when refining sugarcane, but originally discarded as a byproduct of the sugar production process. In ways such as this, we engage in manufacturing based on recycling and reuse.
From the perspective of our sales personnel, we hope to increase empathy for sustainable manufacturing by talking to our clients about sustainability, and proposing recycled products while explaining their advantages and introducing examples of their use.
As a manufacturer and supplier of apparel trimmings, SHINDO cannot hope to resolve the problems of sustainable development alone. But through our SDGs initiatives we are working in partnership with our clients, for the customers beyond them, and for the future.
Moving forward, SHINDO will continue to engage in continuous initiatives and development efforts to improve the state of the global environment, in the face of impending crisis.