ProductsOct 19 2020
IDÉE and Akira MinagawaThe POOL Project - Manufacturing by Pooling and Converting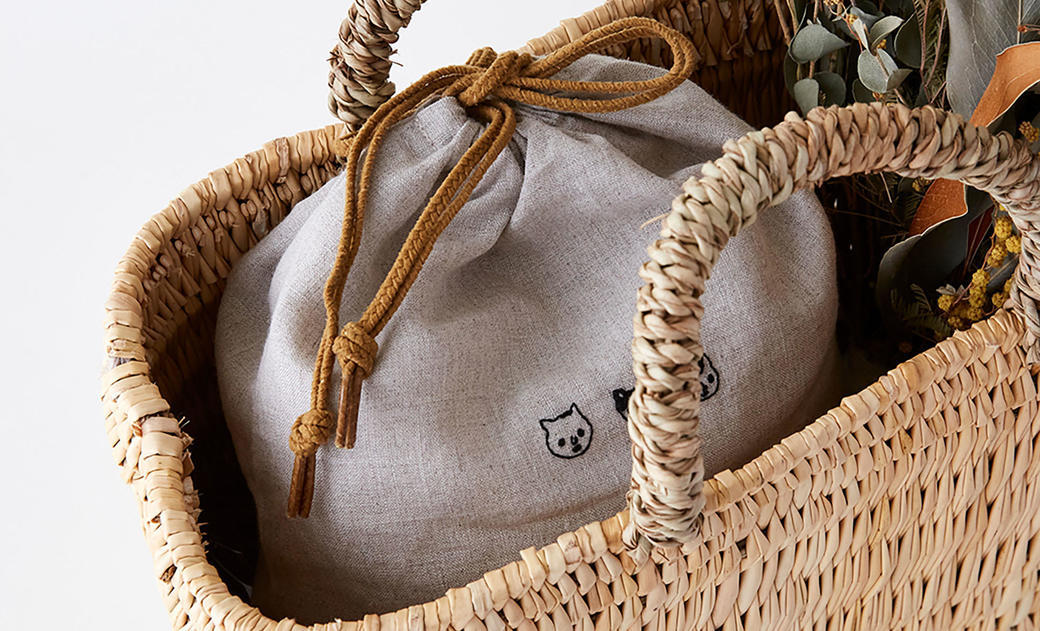 "How can we effectively use the vast amount of offcuts, remnants, and defective pieces generated in the production process?" Society today faces difficulties solving the problems of waste, such as how to dispose of unsold clothes and leftover food. The staff of IDÉE wondered what they could do with the scraps that are usually discarded, reaching out to Akira Minagawa, designer behind the fashion and textile brand, minä perhonen, who has made full use of materials and tried to minimize waste in his fashion creations for years. Thanks to his ideas, materials that were previously unused and discarded have gained new value and been commercialized. Here, we report on the project POOL - Manufacturing by Pooling and Converting, a new perspective on manufacturing from IDÉE.
---
Upcycling garnering attention.
All one needs are flexible ideas and excellent design.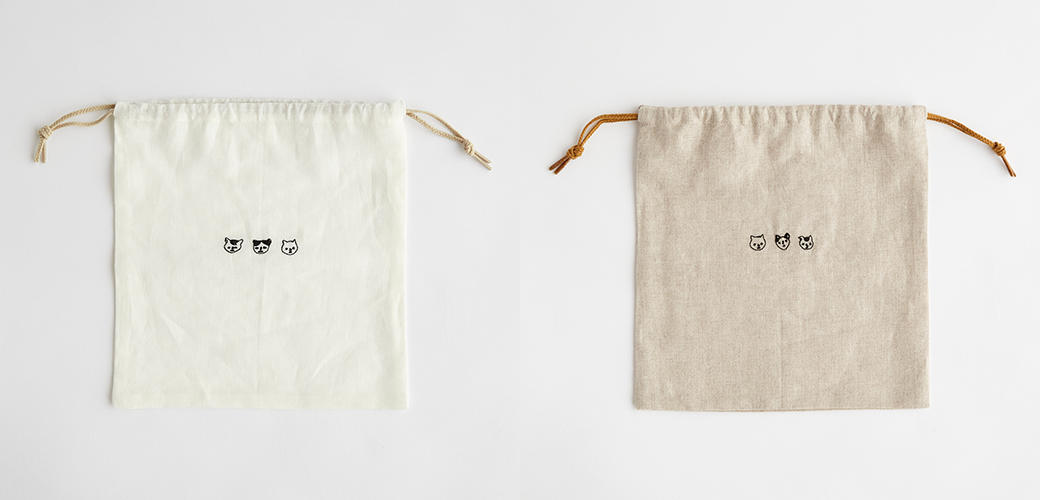 POOL - Manufacturing by Pooling and Converting has connected enterprises and creators by converting offcuts, remnants, and defective pieces into products with new value.
The project is an embodiment of IDÉE's philosophy of providing a truly rich, beautiful life without sticking to a single style or sense of value. It abandons the standard practice of discarding left over materials while introducing new ideas and designs to upcycle waste materials. Upcycling is the sustainable practice of remaking scraps into something totally new while keeping the original shape or characteristics of the materials, unlike reusing or recycling. It is drawing attention as one sustainable solution to the problem of waste through the effective utilization of waste materials. Here, scraps of unused cloth from the production of MUJI bed sheets were upcycled into drawstring bags (to be launched on October 9, 2020), effectively using these offcut corners. To date, the offcuts have been used to make handkerchiefs, pouches, slippers, and other products.
---
Akira Minagawa, designer behind minä perhonen, is the creative director for POOL
POOL begins with Akira Minagawa, the designer behind minä perhonen. He selects the creators that participate in the project together with IDÉE. Minagawa has an established history in leading to achieve sustainability and upcycling in dressmaking offcuts to reduce waste in his own brands ahead of other brands. Empathizing greatly with this attitude, he was asked to supervise the project. In his wide range of activities spanning life and clothing, Minagawa has displayed his creativity. He threw his hat into the ring, and began working on POOL.
Minagawa named the project "POOL" to reflect the ideas of "pool" and "loop," the collecting and recycling of resources. One can associate the happy image of recycling with this nice name: using new ideas to transform leftover materials and waste into new merchandise.
---
Do not get trapped in the common practice of throwing things away. Believe in the potential of becoming something different.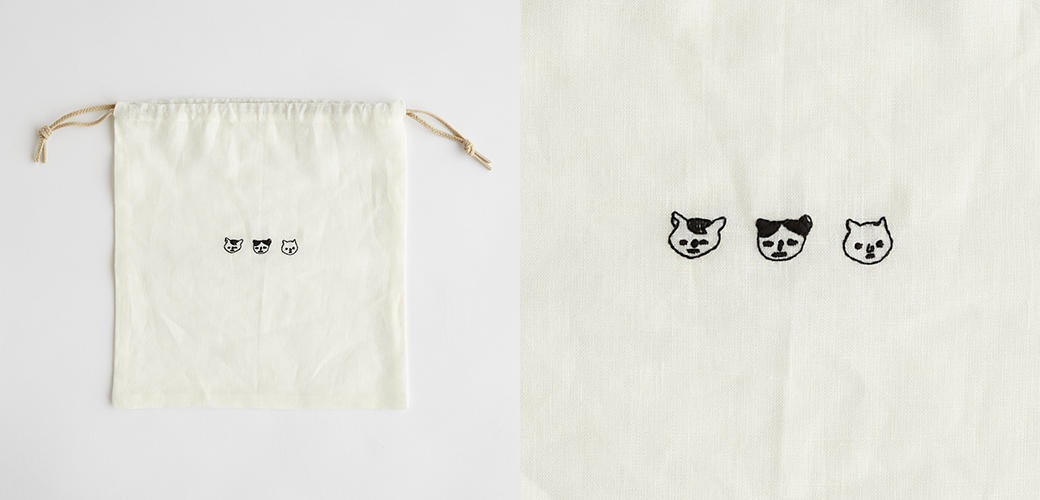 A cat is embroidered on the POOL drawstring bags made of square offcuts. When asked, "Why a cat?" Minagawa responds, "You may think scraps are useless. However, ideas can revive them. Things only have vitality if you have affection for them. Cats are capricious and do not aid you in your life very much. However, cats heal you and are an indispensable part of your everyday life. I decided to use the embroidered cat face design because I felt there was a commonality between the meaning of the existence of cats bringing affection and the drawstring bags. If you casually take a glance at the bag, the cute cat will naturally make you smile and offer comfort." "I hope people come to love products made from leftover materials. This is why the products are designed with humor and charm." One can picture the reinvigorated POOL products being loved and cherished by many.
---
The POOL way of giving back to society at low prices is to simplify processes and reduce the labor required.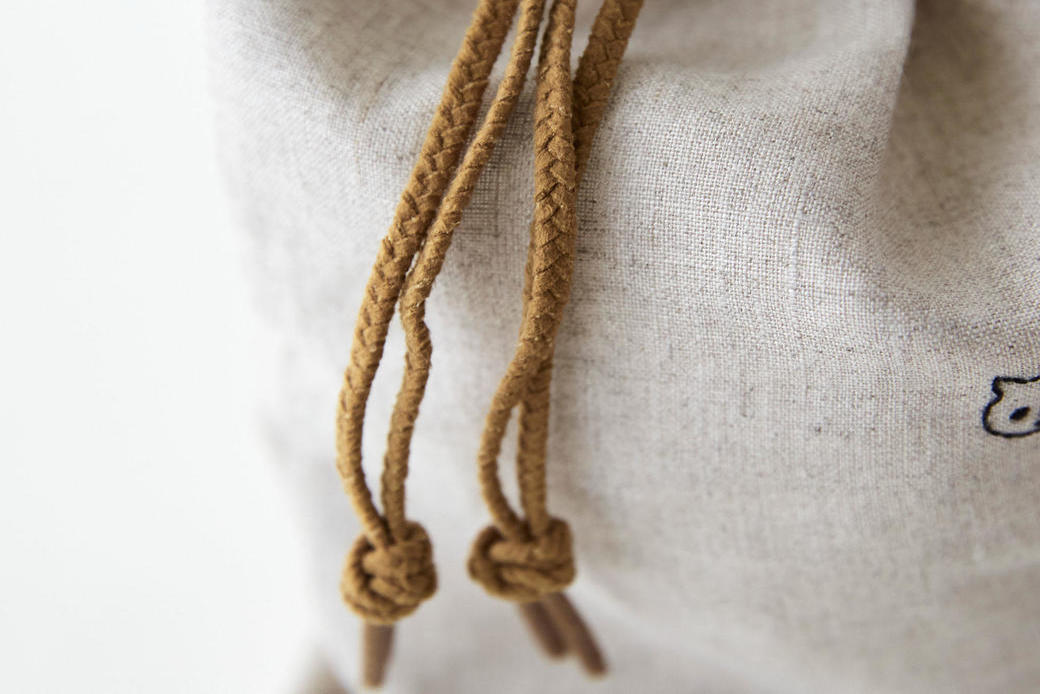 The drawstring bags use S.I.C. cords, an original SHINDO product. IDÉE contacted us and visited our S.I.C. showroom in Harajuku when they were collecting information on offcuts and other scrap materials for product development. We deeply sympathized, understanding their efforts and the concept of their project to efficiently upcycle leftover materials. This led us to propose they use a cord product that was to be discontinued.
IDÉE told us the cord met their requirements, including their need for durability and, of course, a simple design. We appreciate being able to help them in their sustainability efforts, which can be spread through co-creation. The POOL project tries to simplify processes and utilize materials in a casual manner as much as possible. Reducing the labor that is necessary can reduce costs and give back to society. It is hard for the project to be accessible to the greater public if prices are too expensive, even if the people endorse the eco-friendly effort. It is important to ensure that the prices are affordable so the products can easily enter everyday life and become familiar. To accomplish this, a simple fabrication process is important.
---
We want to create a future that sustainably maintains people's happiness while they enjoy encounters with leftover materials.
"It is difficult to develop a product plan using leftover material because of the irregularities in color and shape. However, making everything work is interesting. It's like doing a puzzle," said Minagawa. What is next? Who will be chosen as a creator? As a creative director, he finds the job exciting, rather than a struggle. "Hopefully, we can change leftover materials into a source of happiness for society. To do this, I want to see many different leftover materials, regardless of type." Minagawa's words were powerful and full of kindness. Items from POOL are designed to fit into the lives of many and create new stories involving people and their things casually, and yet with certainty.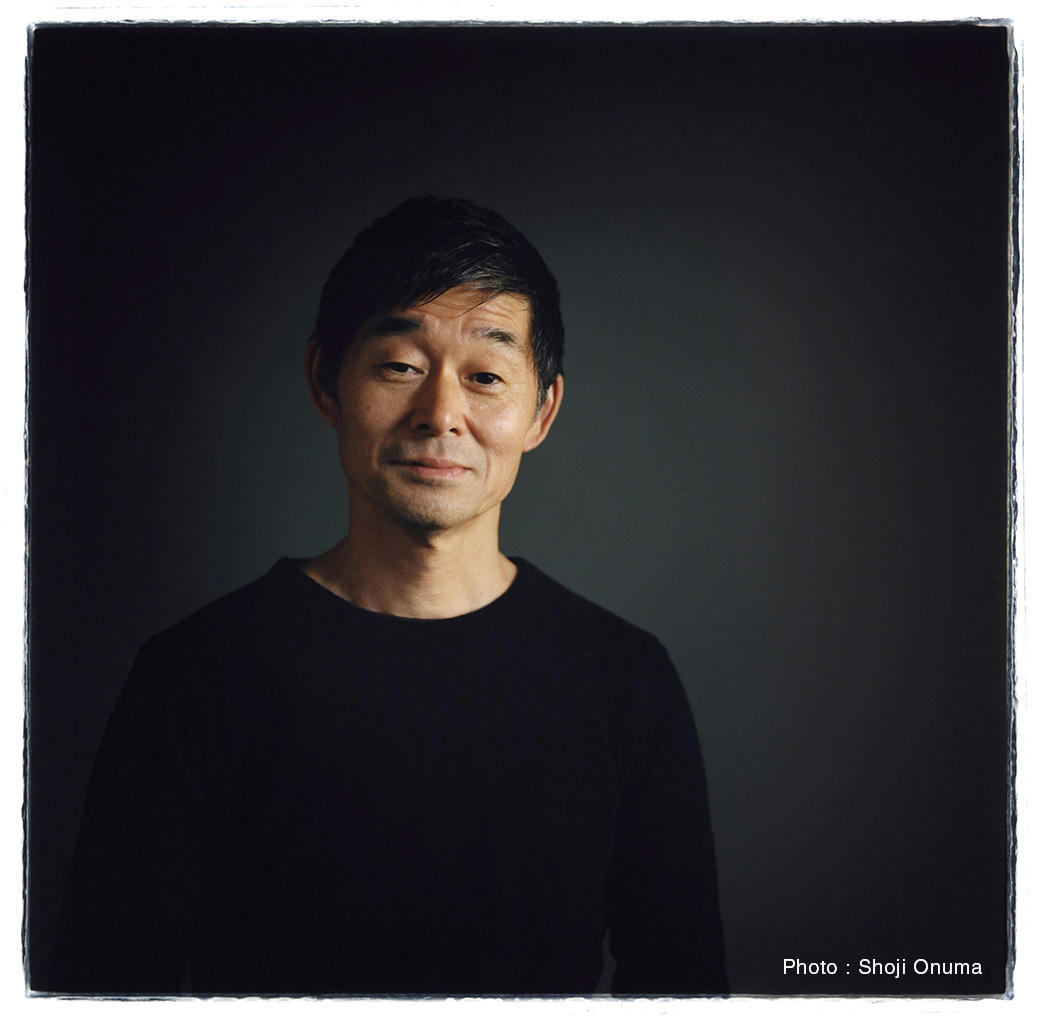 ■Akira Minagawa, designer/founder of minä perhonen

■

IDÉE