Dec 14 2020
Christmas display in Matsuya Ginza, Tokyo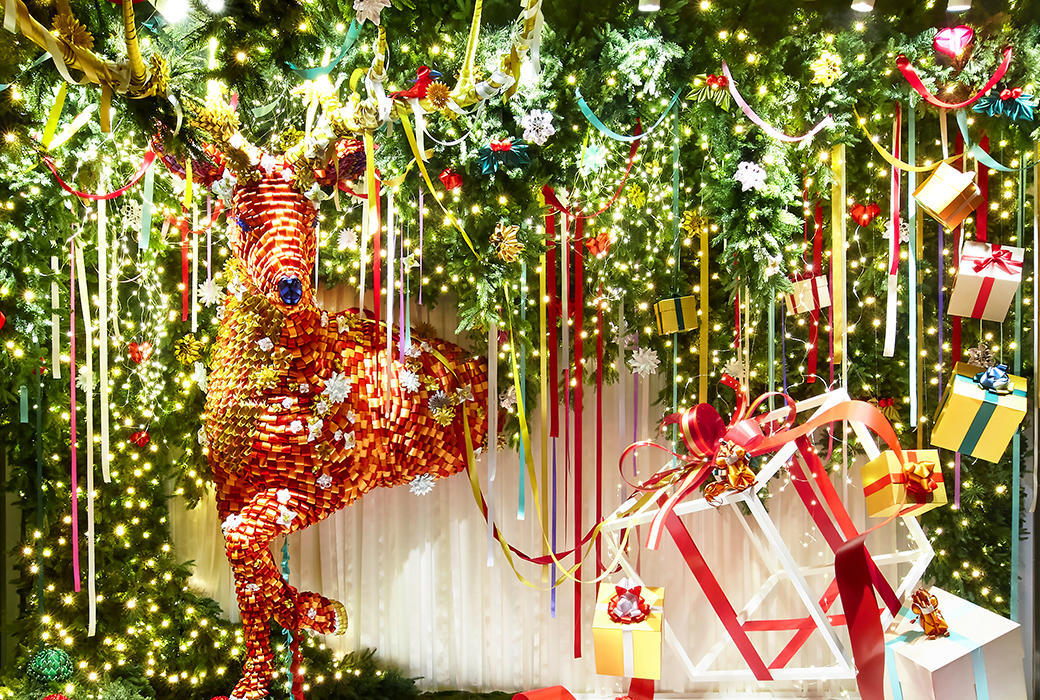 Matsuya Ginza Christmas display
In Matsuya Ginza, ​t​he Christmas display of "RIBBONESIA" using ribbons has become a hot topic. In 2020, t​here is an​importance of connection more than ever. A gift with a ribbon is a symbol of the "connection" that goes from the creator to the giver to the recipient.
---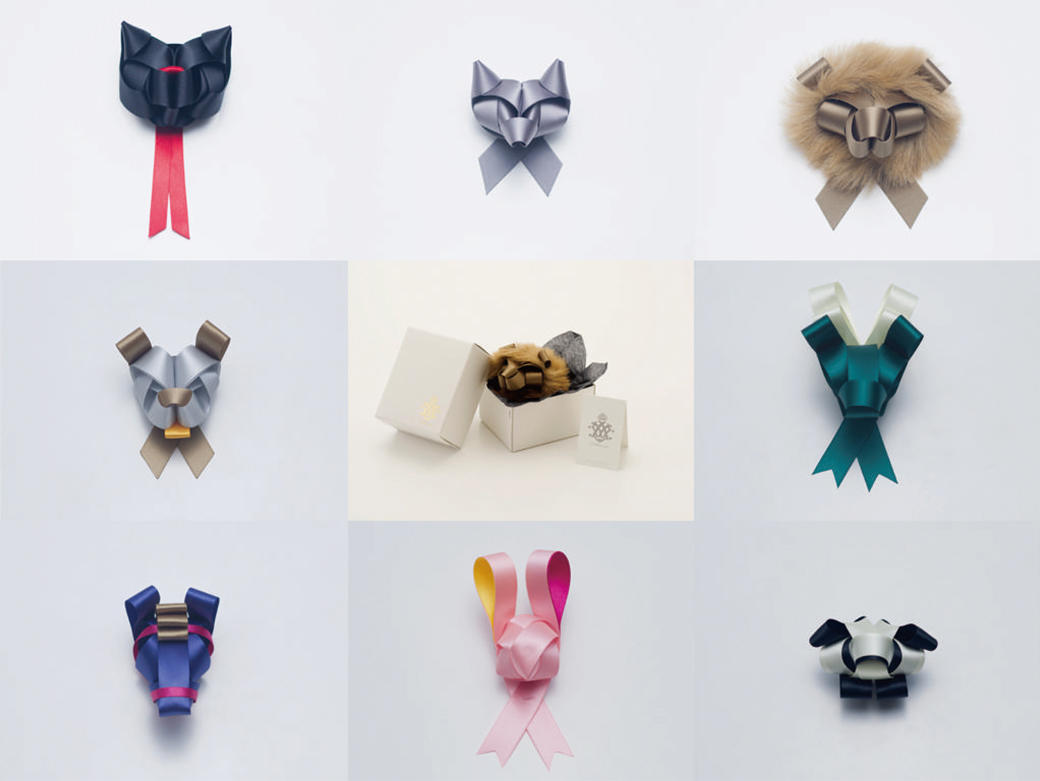 Ribbon's creativity that transforms the ribbon into a work of art
Matsuya Ginza has been supporting the activities of outstanding Japanese designers since the 1950s. I was asked by RIBBONESIA to make a Christmas display using a ribbon. So I decided to make ​a piece ​that would bring excitement and surprise to ​people.​
At first, he didn't know that SHINDO's original ribbon "S.I.C." was used for RIBBONESIA's work, and he was surprised to find the connection with SHINDO after requesting work. It seems to be a project with the theme of "connection".
---
"Ribbon Forest" that displays a unique worldview with overwhelming beauty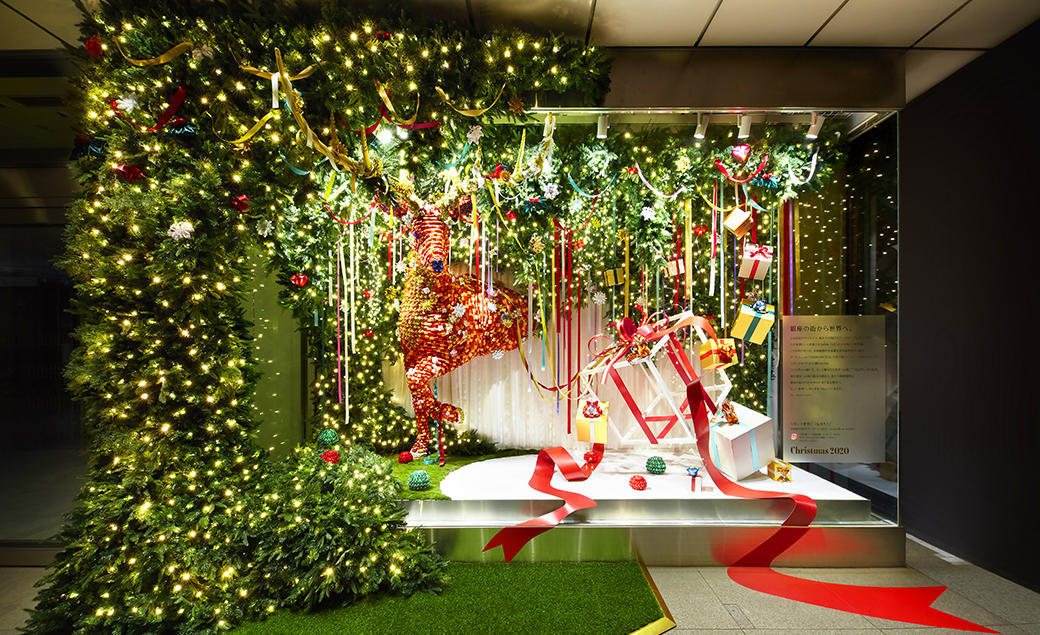 The reindeer, which r​epresents​ Christmas, has an overwhelming presence in the front window on the first floor, which is the face of the department store. The design concept of the entire show window is "Ribbon Forest," which ​symbolizes where the reindeer lives. As you proceed from the entrance of the Ribbon Forest decorated in the underground show window of the store, the forest gradually deepens and various scenes unfold in the Ribbon Forest.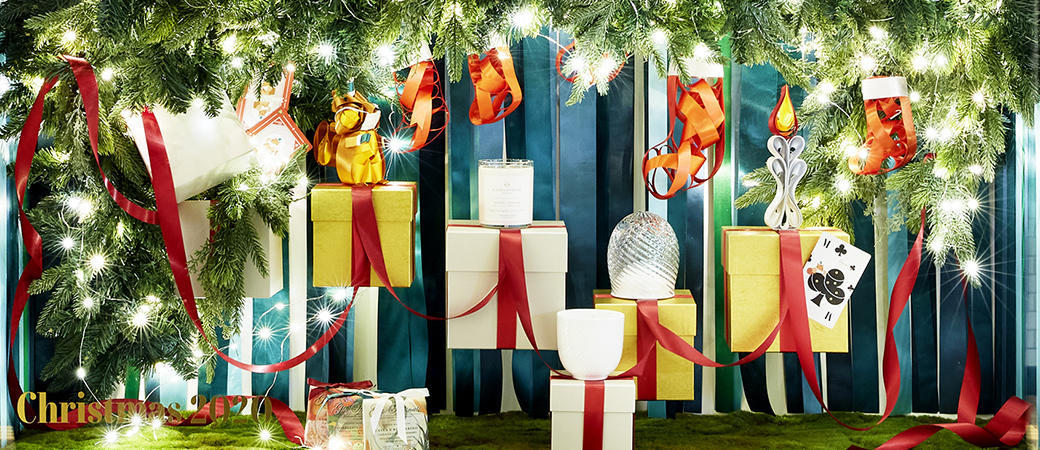 There are 11 window displays on the ground and underground by RIBBONESIA. It would be fun to go around all the displays as you read the story of the Ribbon Forest.
---
"Mask Squirrel" designed by Taku Satoh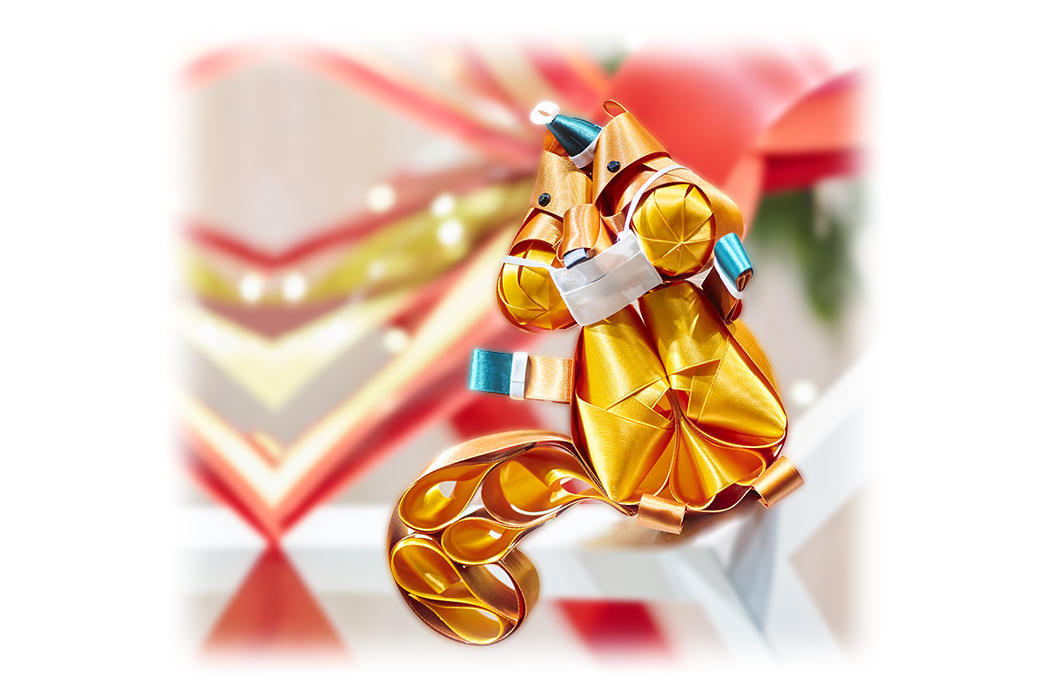 The masked squirrel "Mask Squirrel" has a big presence with a small body. It seems that some people think that the character was born in consideration of the times, but two mask squirrels (Merry-chan and Chris-kun) have appeared since last Christmas. ​It would be great if you could experience the warmth of this display.
---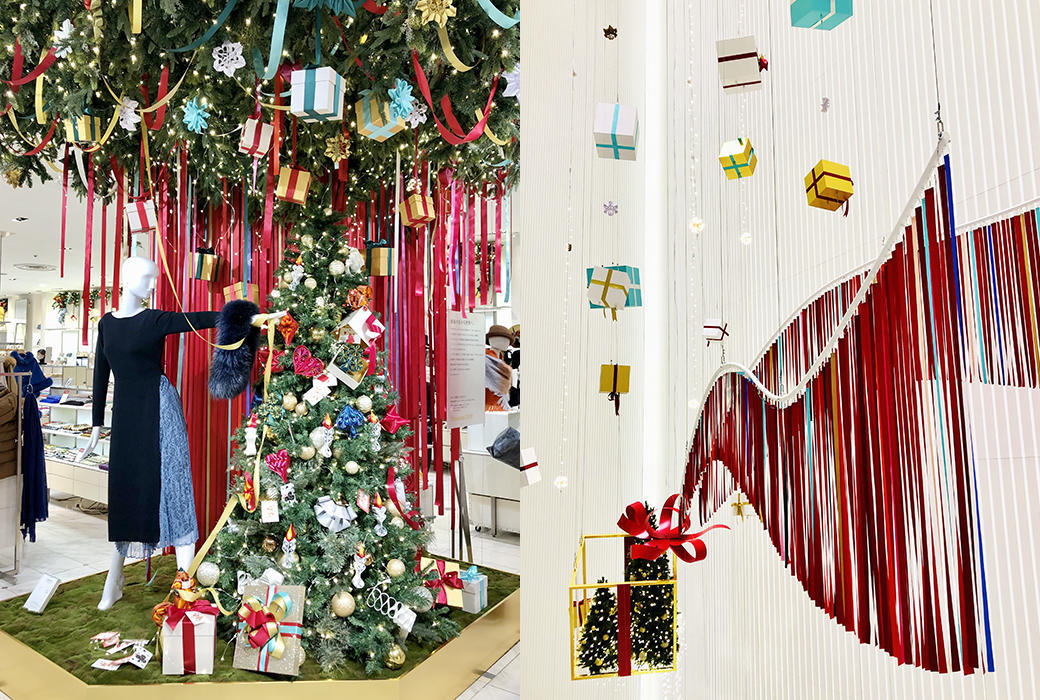 Work on SDGs, the belief that it wants to cherish Japan
Tradition x art. Matsuya Ginza's approach to regional revitalization is new. Matsuya Ginza is contributing to the SDGs through initiatives with regions throughout Japan. This time, we will be calling out to SHINDO, which is headquartered in Fukui Prefecture, and in addition to the decoration of the show window designed by RIBBONESIA, we are also using the S.I.C. ribbon for the in-store display and Christmas wrapping.
We wish you a merry Christmas.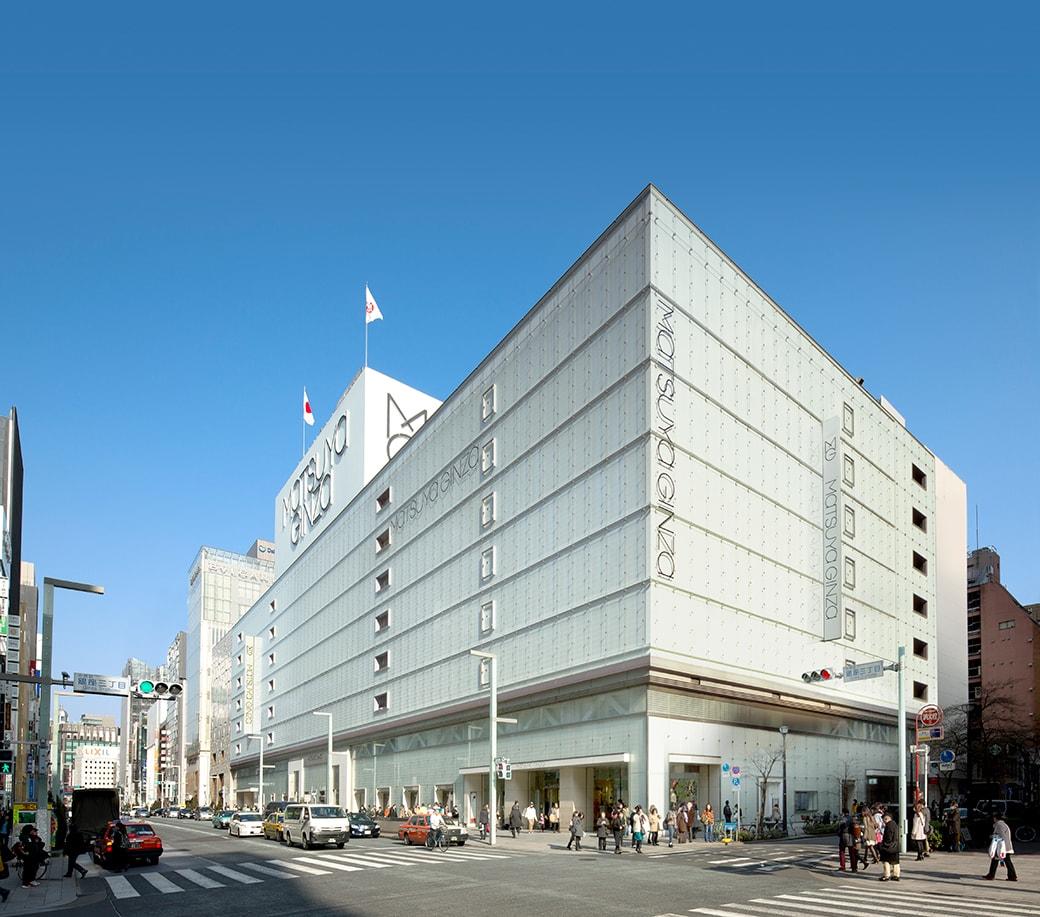 【Matsuya Ginza】


In 1869, "Tsuruya Kimono Store", the origin of Matsuya Ginza was founded. In

1925, Opened Matsuya Ginza in Ginza, Tokyo. One of the representative department stores in Ginza.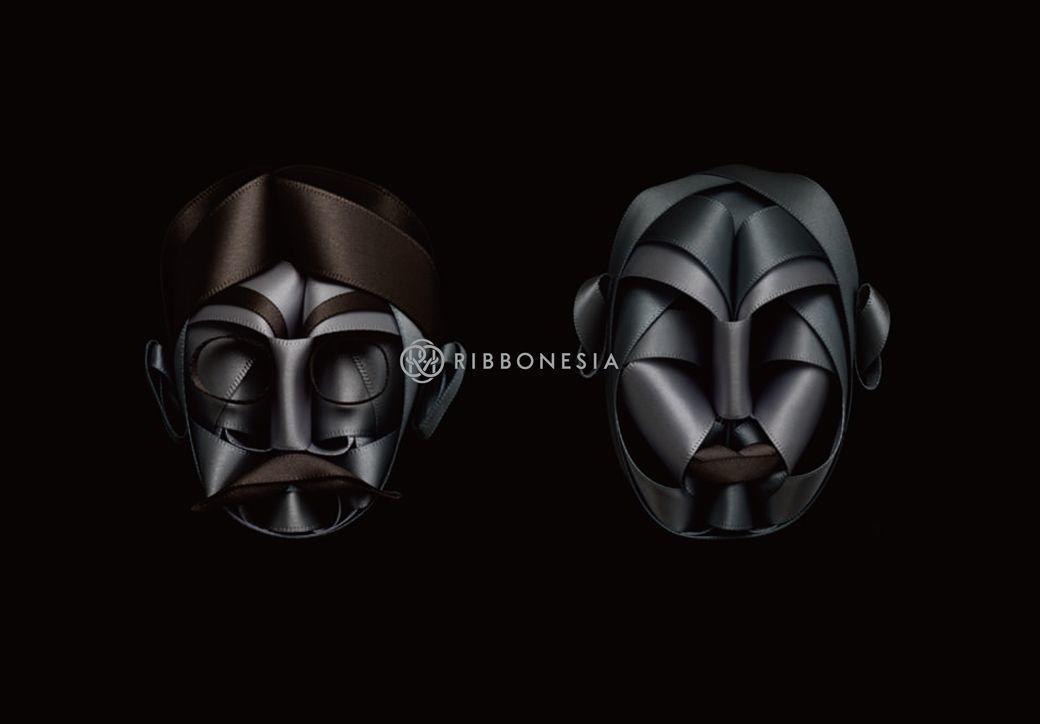 ■RIBBONESIA

http://ribbonesia.com/




An artist unit formed in 2010. From the beginning of the activity, it has attracted attention not only in Japan, but also from overseas, and has received offers from many companies and curators.


It is a unique work with beauty and a sense of life, attracting many people all over the world.