ProductsSep 13 2019
S.I.C., the SHINDO's original brand, offers ribbons and trimmings that add comfort, strength and beauty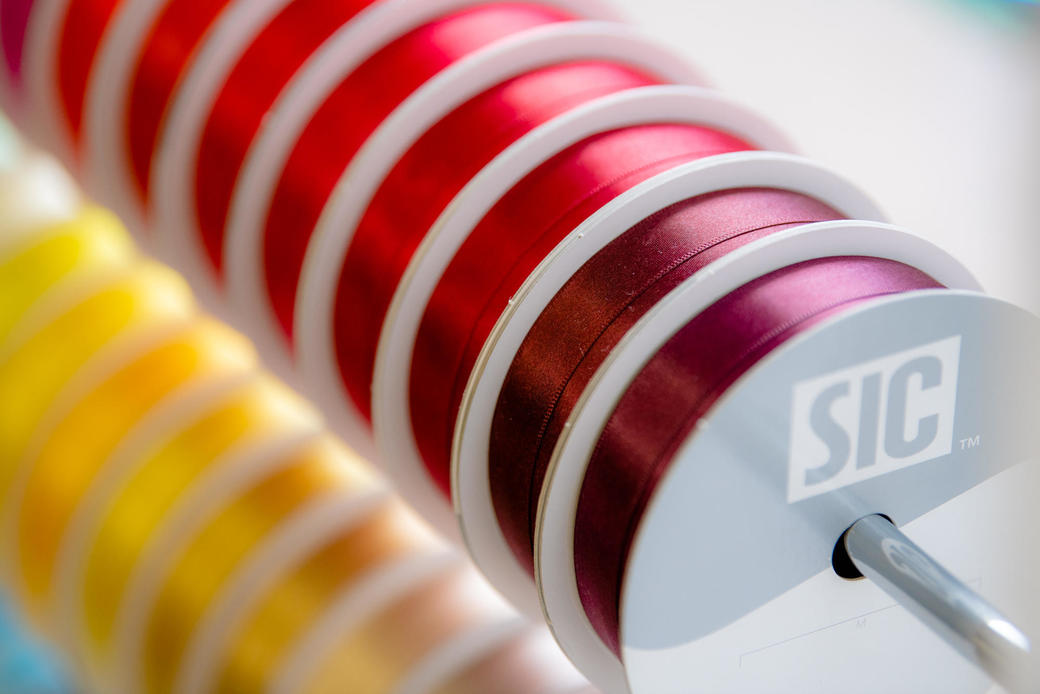 S.I.C., the SHINDO's original brand, offers ribbons and trimmings developed by fully utilizing the knowledge acquired through custom orders. We started product development in 2000 with a view to manufacturing products desired by people around the world.
S.I.C. showcases products at large exhibitions and trade shows, such as
Premiere Vision
, and provides them to many international customers, including designers and manufacturers.
The ribbons and trimmings produced by S.I.C. are used to complement clothing, hats, shoes, bags and other handmade items. A wide range of colors and widths are available, allowing you to find the perfect match.
The ribbons and trimmings produced by S.I.C. are ideal for accentuating garments.
They act as beautiful accents and increase comfort and functionality. S.I.C. is comprised of over 720 item numbers, with more than 42,000 items in stock, all of which have satisfied our stringent quality standards. We have established a system to secure a stable supply.



We work hard every day to improve and be able to enhance the beauty of your creations with our ribbons and trimmings.
---
A wide variety of products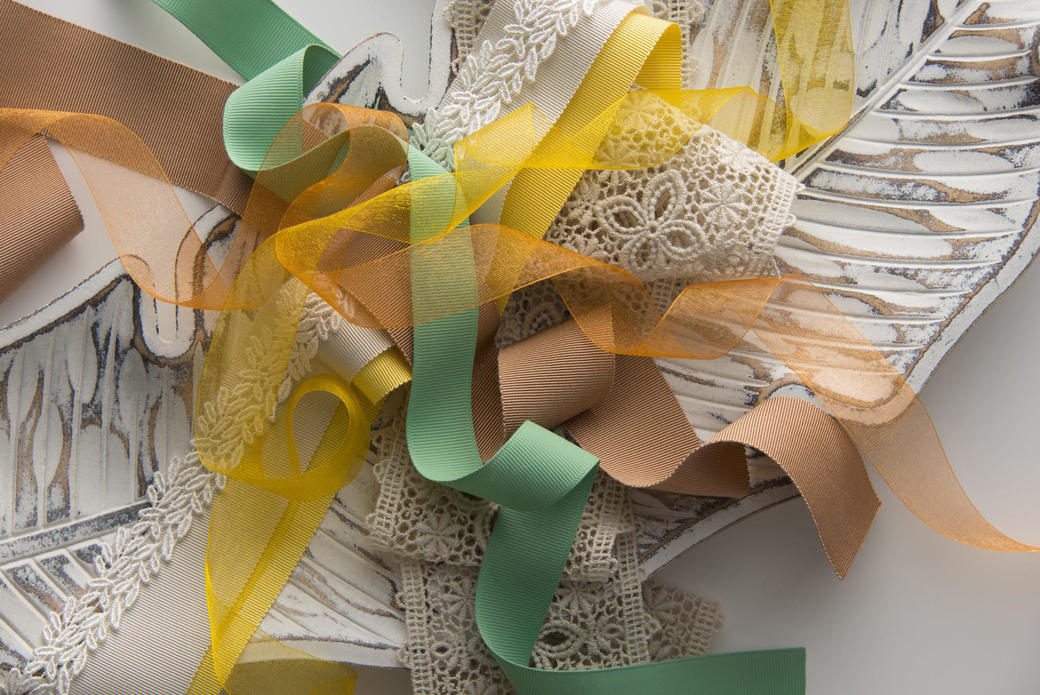 Launched in 2000, S.I.C. regularly updates products in response to fashion trends. We have been involved in the textile industry over 50 years and have observed customer needs as well as fashion trends in Japan and overseas to accumulate information. We know which materials and colors are in demand and ensure that it is reflected when updating products. This is why S.I.C. is comprised of easy-to-use, easy-to-match items.


For example, our lineup includes piping in approximately 300 colors and each color is available in a variety of widths. S.I.C. boasts a wide selection of products to be able to respond to the needs of creators who value detailing and those who wish to accentuate designs or attain functionality and a reinforcing effect to achieve comfort.
---
Catering to short delivery timeframes, small orders and post-processing such as logo printing
All item numbers are in stock and we are able to deliver items quickly to designers, before their ideas lose freshness.

We can cut ribbons and trimmings according to your request. Place an order as short as one meter if only a small amount is needed for sample production or limited manufacturing.

Add originality to S.I.C. products. For example, order them in different colors, request them to be dyed differently or instruct us to print a logo.

We are a textile manufacturer with a manufacturing background that has acquired expertise through custom orders. This is why we can offer flexibility. Add your originality to S.I.C. products through post-processing or order as many or as few as you wish, at any time.
---
S.I.C. support systems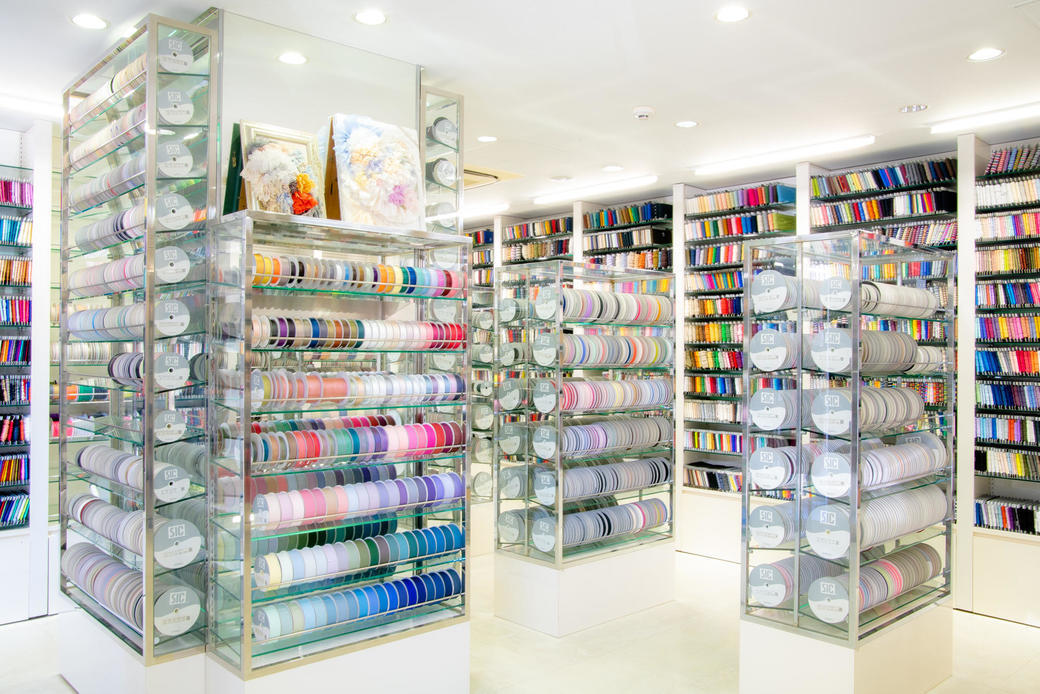 Support systems, including showrooms and offices, are available in each region to answer the questions of those who wish to know more about materials and colors. We promptly respond to your requests, whether you wish to feel actual products or make a purchase.
Other support systems and tools that allow you to know more about S.I.C. are available, including
S.I.C. Online Catalog
and comprehensive catalogs featuring images of all items.
【Showrooms】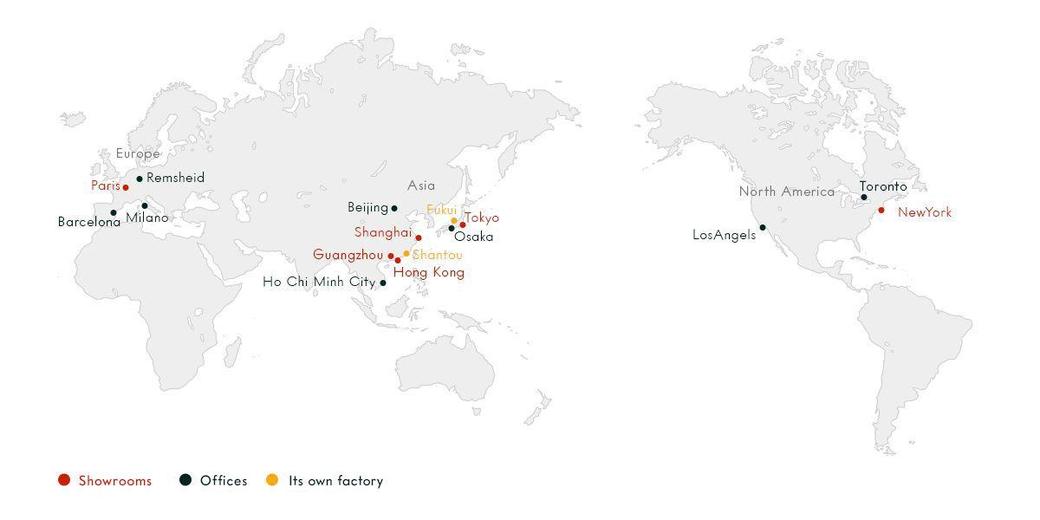 Also, check swatches and sample books with actual ribbons and trimmings. Featuring rows and rows of colorful items made of diverse materials, our showrooms are beloved by creators, because they open the doors to creativity.
【Comprehensive catalogs】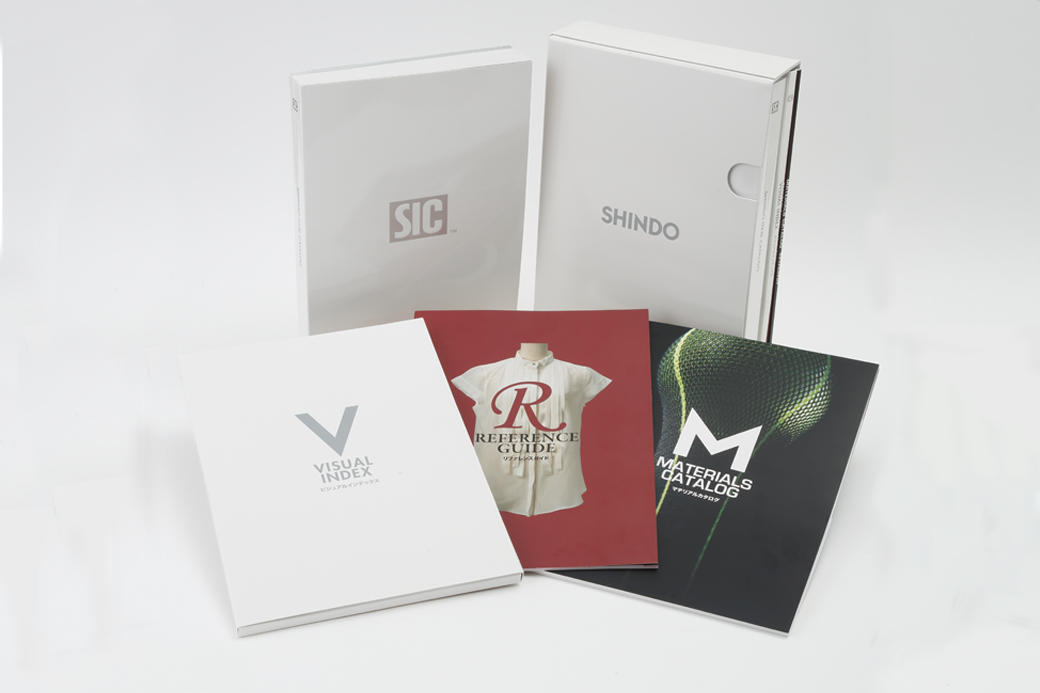 A set of S.I.C. catalogs is comprised of four books: a large Visual Index featuring the surface textures of all items, a Reference Guide with directions for use as well as illustrated hints and tips, an Item Catalog that illustrates the range of sizes and colors for all 17 categories, and a Material Catalog, which focuses on materials that provide functionality as added value. These handy catalogs help you explore S.I.C. even further.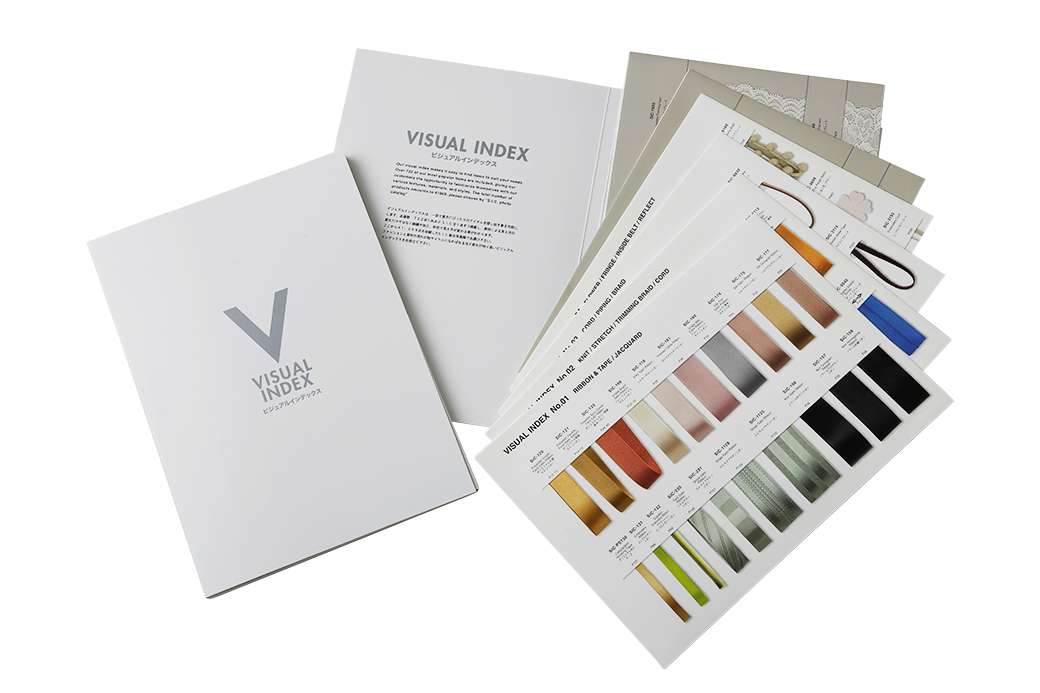 ▲Visual Index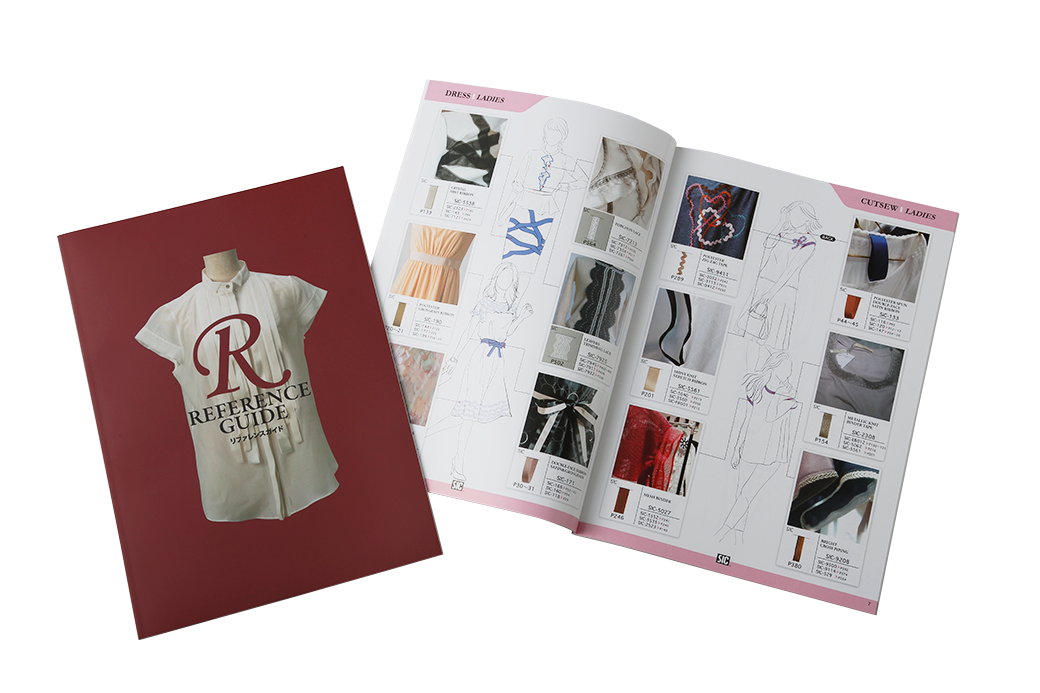 ▲Reference Guide


【S.I.C. Online Catalog】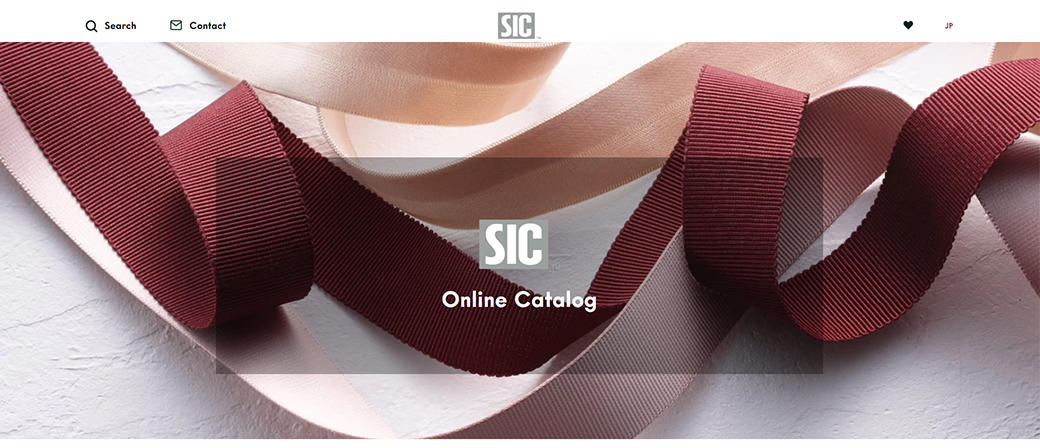 S.I.C. Online Catalog

allows you to browse items listed in printed catalogs online. Search for items by keyword, item number or size. The online catalog helps you to efficiently find items that meet your needs. Also, save products under My Favorites. Access the catalog using a smartphone, for example, to easily check the details at any time, from anywhere.
【Sample books with actual ribbons and trimmings】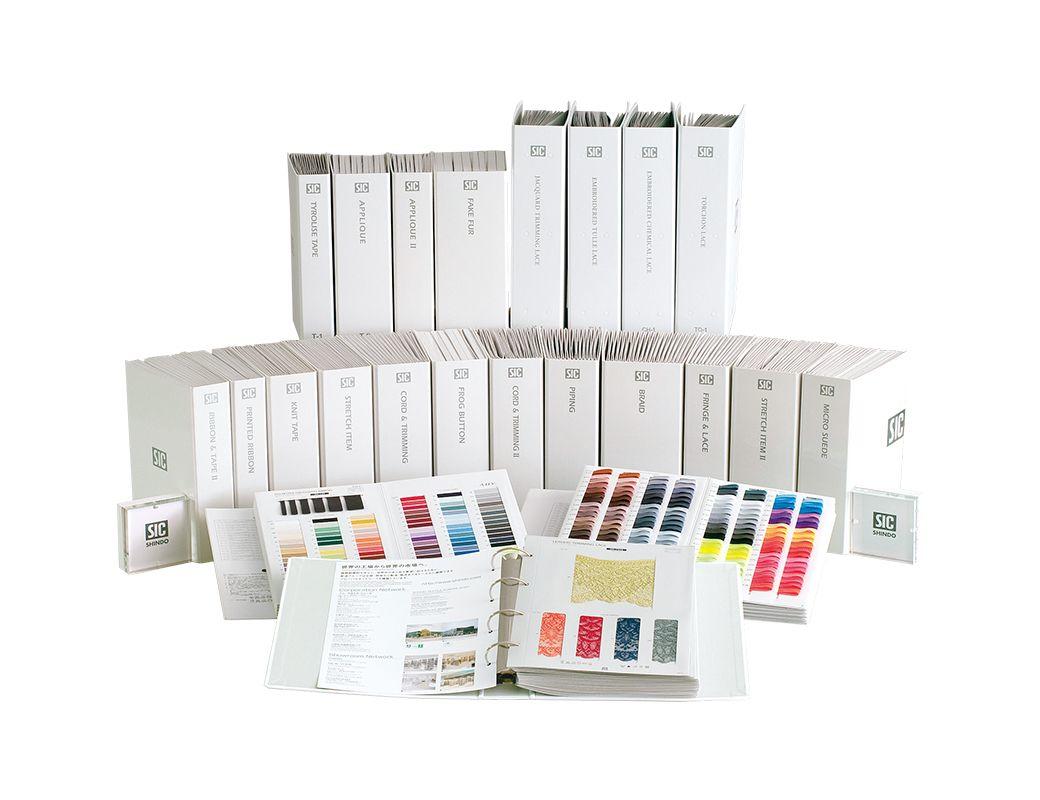 Sample books with actual ribbons and trimmings allow you to physically see the textures and colors of products. Touch the samples to check the elasticity or feel the detailing.
---
Characteristics of all 17 categories
We classified the products into 17 categories according to purpose to help users quickly find what they want. For example, one category contains decorative items, while another has items with a reinforcing effect. We put together some of the following characteristics to explain categories, particularly for those who visit our online catalog for the first time.
(1) Ribbon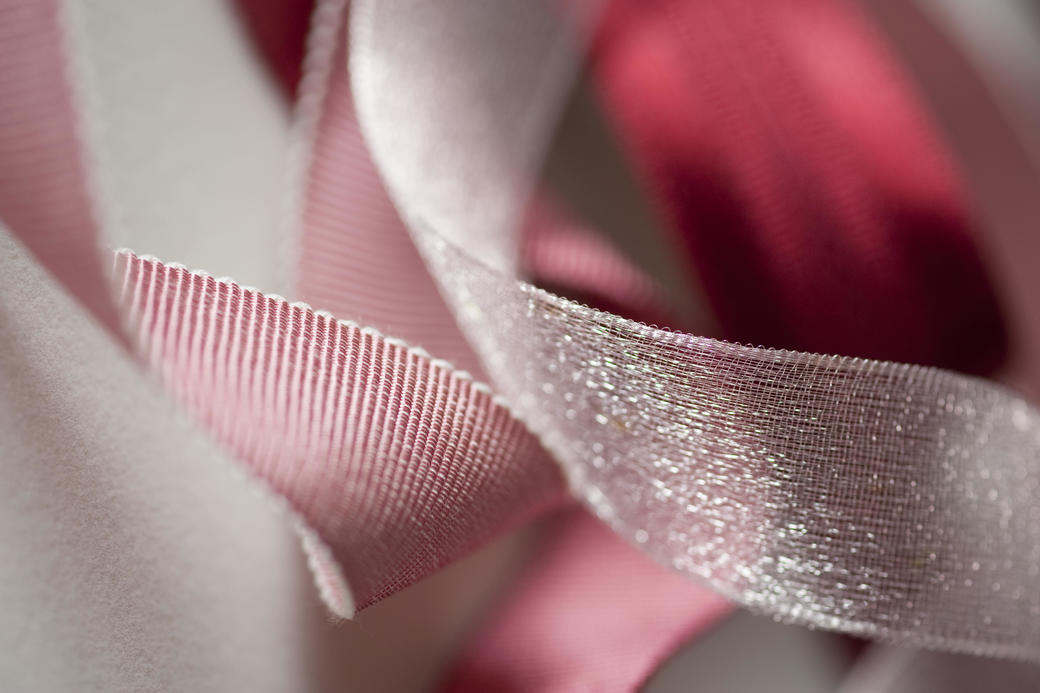 All ribbons have neatly trimmed, decorative edges on both sides as well as beautiful surfaces, making them ideal for use on clothing and other items. They are available in a variety of materials (including polyester, cotton and silk), colors (from neutral to vivid) and weaves (including satin, grosgrain, organdy and taffeta) for added versatility.
(2) Knit Tape
Knit tapes are flat and narrow tapes are made by knitting yarns into loops. It is possible to create different elasticity, textures and appearances depending on how loosely they are knit. Knit tapes produced by making the most of warp-knitting techniques are known for their durability. Thin knit tapes have also become popular.
(3) Jacquard (Ribbon and Tape)
The origin of jacquard dates back to the 19th century. It was named after the weaving machine invented in that era. Jacquard woven fabric is known for its characteristic textured patterns formed by interlacing vertical and horizontal threads. Jacquard weaving is ideal for realizing complex patterns. S.I.C. boasts a wide variety of patterns, such as traditional Tyrolean motifs and popular character motifs.
(4) Reflect (Tape and Piping)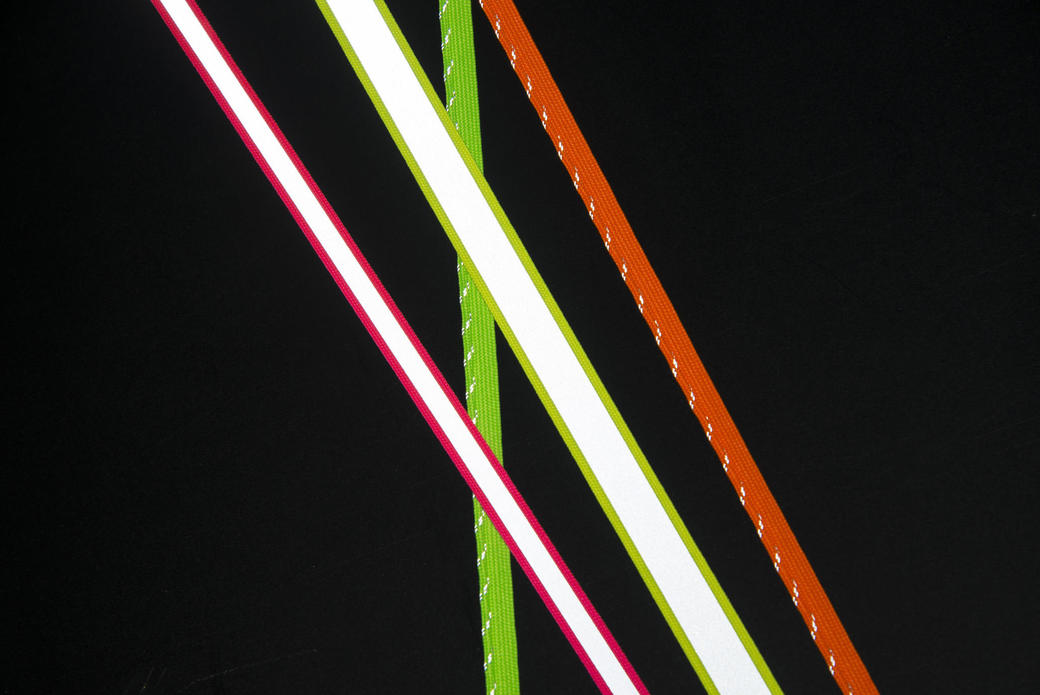 We offer a lineup of products made with retroreflective materials, which shine by returning the light to its source. They stand out at night and in dark places by reflecting car headlights and ambient light. They are expected to be effective in terms of safety by improving visibility.
(5) Stretch Tape (Tape, Binder, and Cord)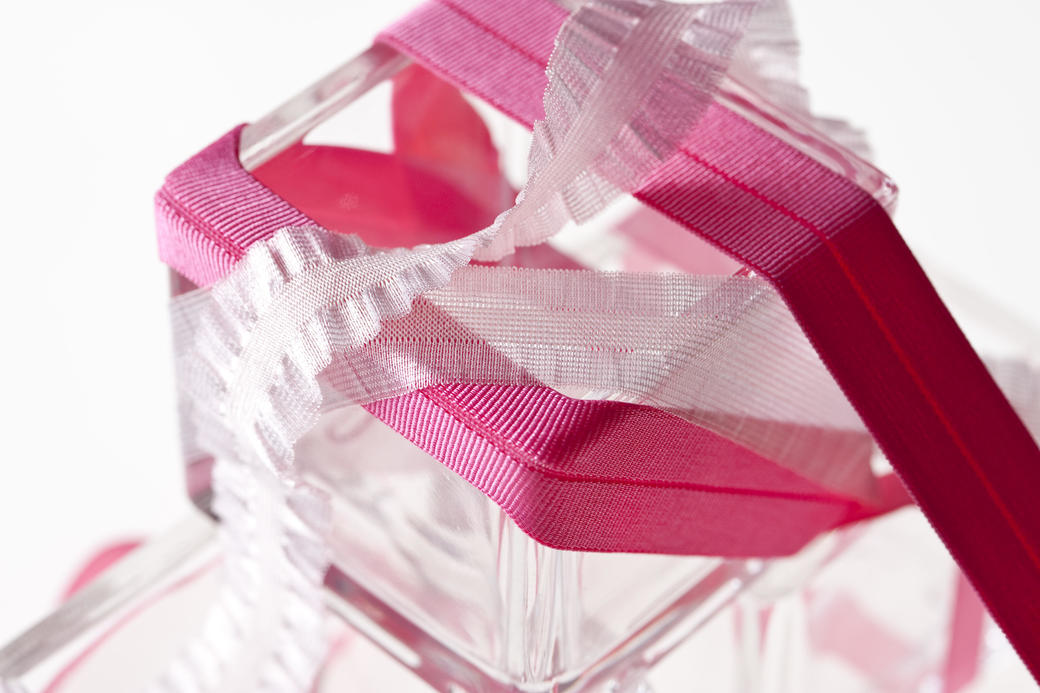 Stretch tapes are made from elastic materials and can be used on elastic fabrics. They are widely used in sportswear, innerwear and universal design clothing. They are available in a wide variety of thicknesses, strengths, materials and colors to respond to diverse needs, be it functionality or decorativeness.
(6) Cord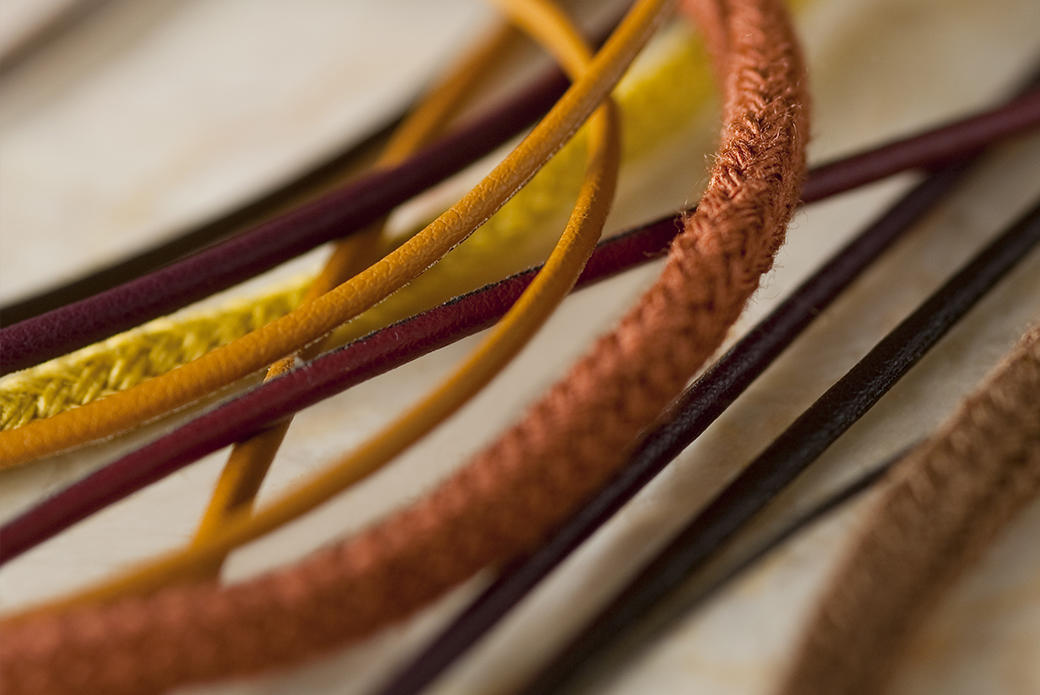 Whether they are round or flat, cords made by braiding multiple threads are perfect to accentuate chic looks. They can also be used to adjust the sizes of garments. S.I.C. boasts a wide variety of cords in easy-to-use materials and shapes, as well as easy-to-match colors.
(7) Piping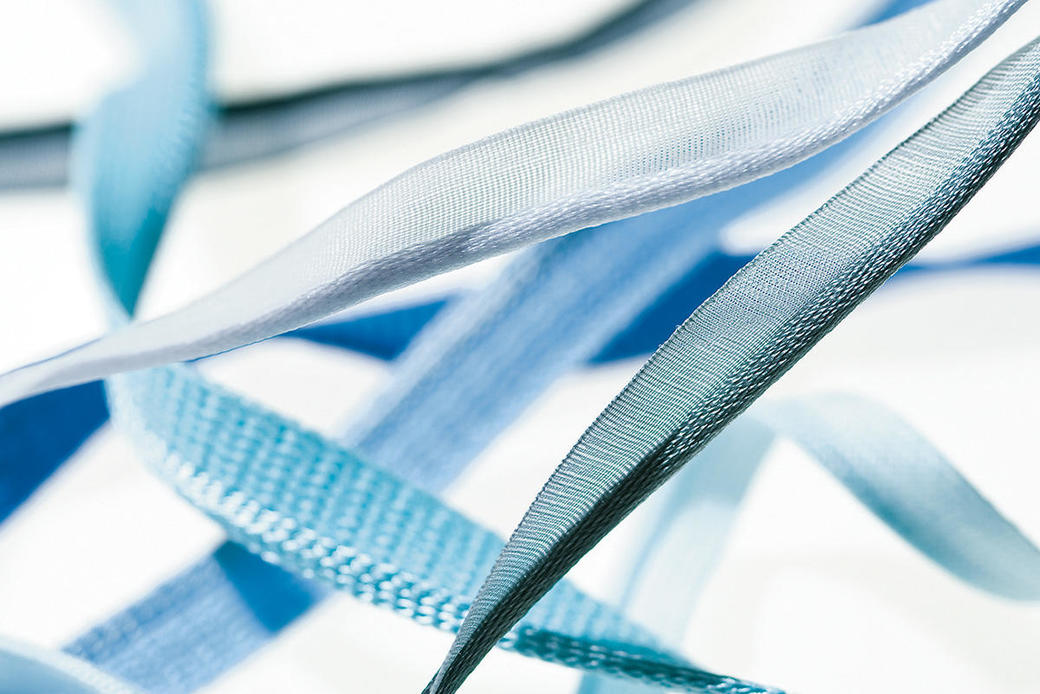 Piping is a type of embellishment that is inserted into a seam and then sewn to define the edges of garments. It consists of a pipe side (visible after the sewing is completed) and a flat side. It is used to reinforce and maintain the shape of fabric or to define a look.
(8) Braid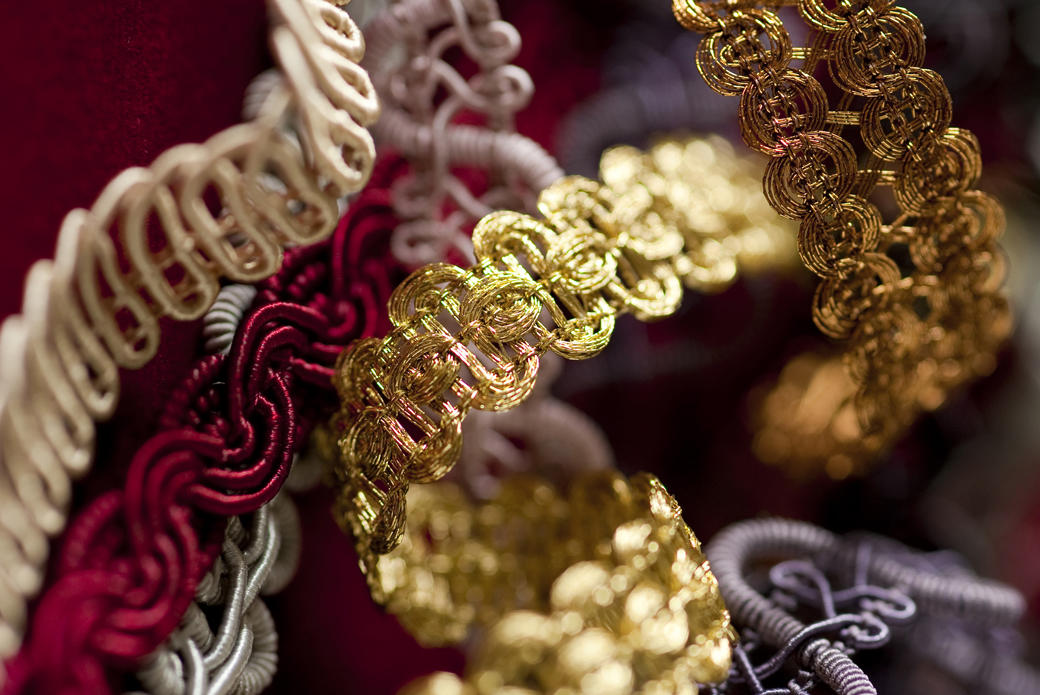 Braids are decorative weaved tapes once used to enhance décor in medieval Europe. They are known for their expressive appearance. Some have profound antique styles, while others lend an air of delicate luxuriousness. They are often used to accentuate designs or reinforce garments gracefully.
(9) Organic Cotton (Tape and Cord)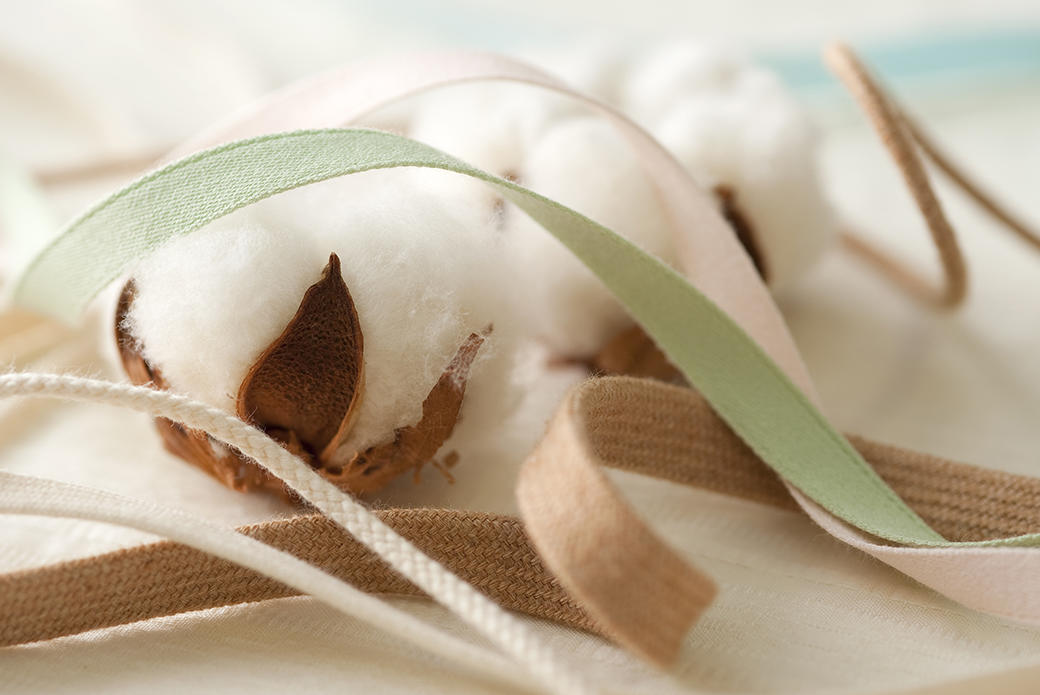 We use organic cotton grown in a field certified by strict production standards of organic products, which prohibit the use of noxious chemicals and fertilizers for more than 3 years. Organic cotton is gaining attention as a sustainable material that contributes to the environmental protection initiatives implemented globally.
(10) Microsuede (Tape and Cord)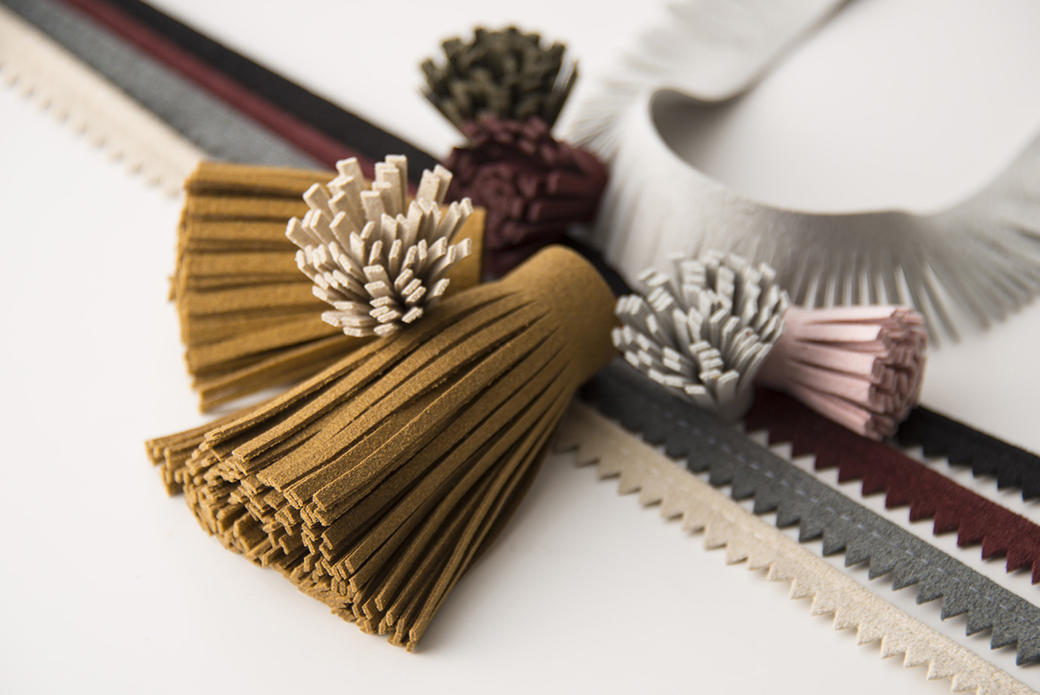 Microsuede is a raised fabric that is soft to the touch, and its surface feels like fine genuine suede. This high-performance material made from microfiber is light and has superior breathability and durability. It is crease resistant and the raw edges do not fray.
(11) Flower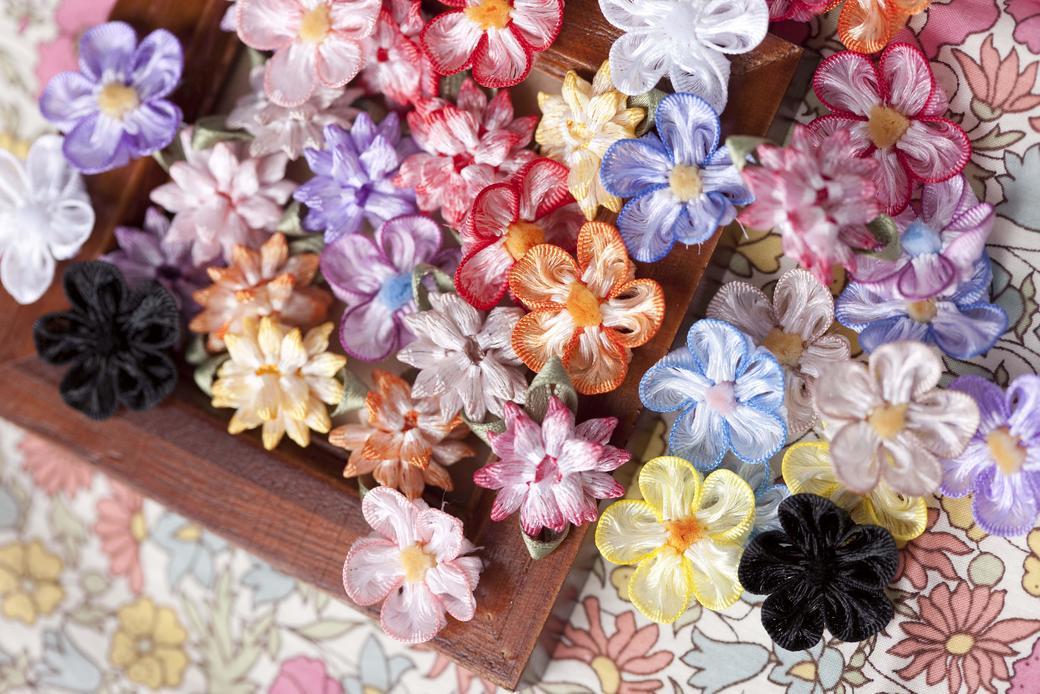 The S.I.C. Flower Series, intricately handwoven flower applique and crochet made from delicate materials, including satin, organdy and chiffon, spices up and lends gorgeousness to a garment as an accessory. (The series also includes bow motifs.)
(12) Leavers Trimming Lace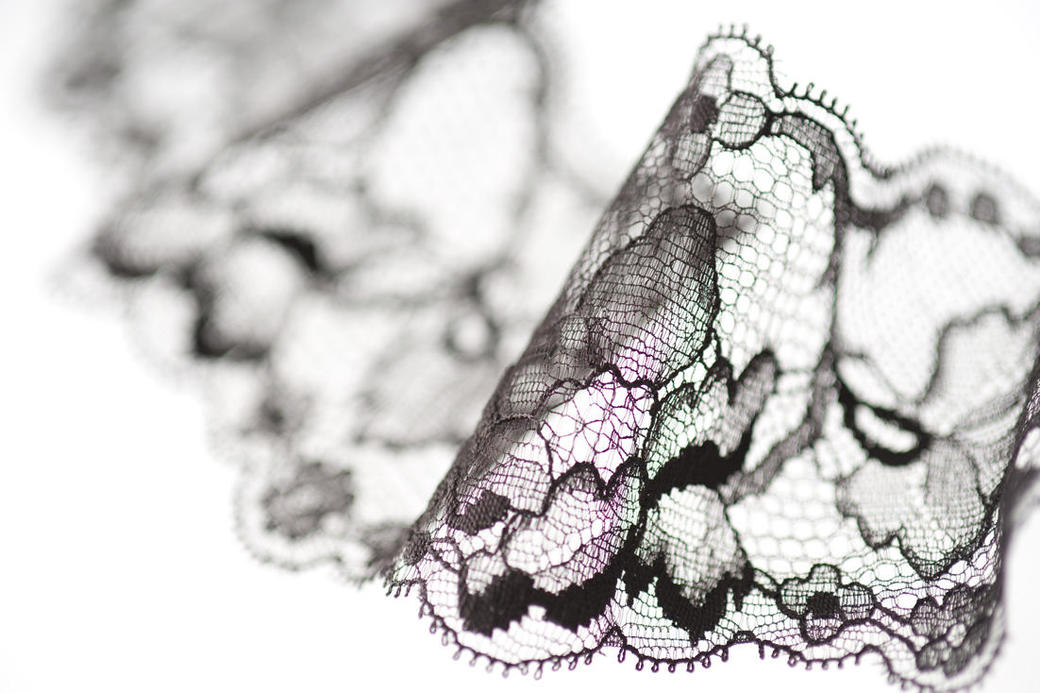 Leavers trimming lace is known for the elaborate and detailed patterns created by twisting extremely fine yarns to achieve tulle-like translucence. It is also known as the king of lace. The refined, exquisite beauty resembles a work of art. More than 10,000 lengths of patterned yarns and core yarns interlace with each other to create patterns with an airy feel and eyelash edges.
(13) Jacquard Trimming Lace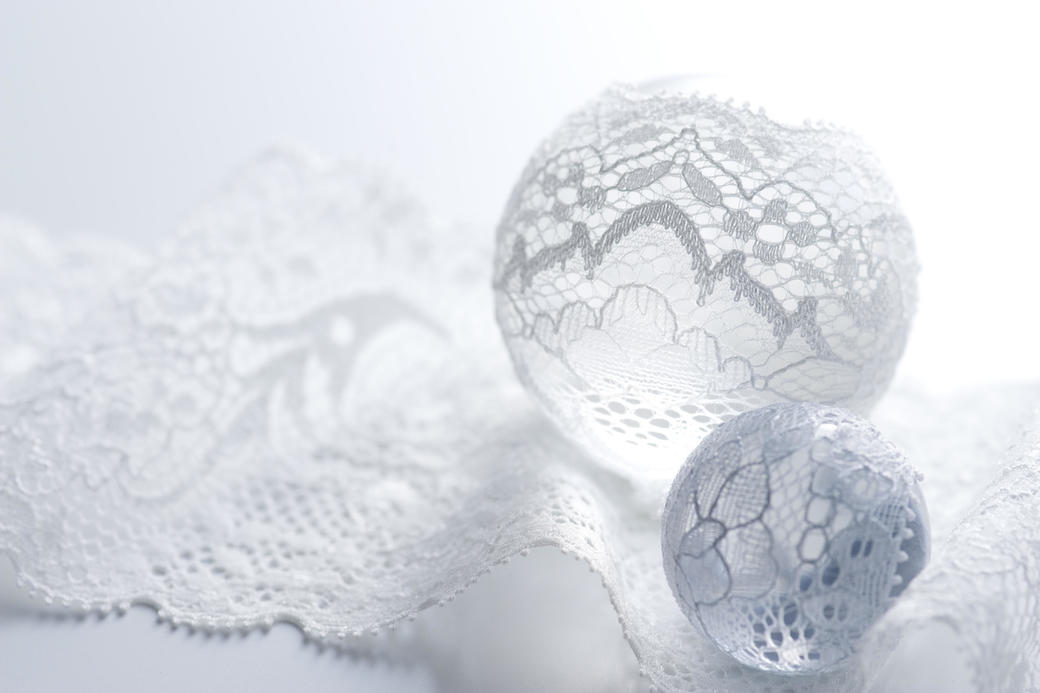 Also known as Raschel lace, Jacquard trimming lace is a type of knitted lace that is made by weaving threads together. It requires approximately 5,000 threads to produce. By utilizing such techniques, a jacquard machine can also produce stretch lace, although the patterns are not as detailed as leavers trimming lace.
(14) Embroidered Chemical Lace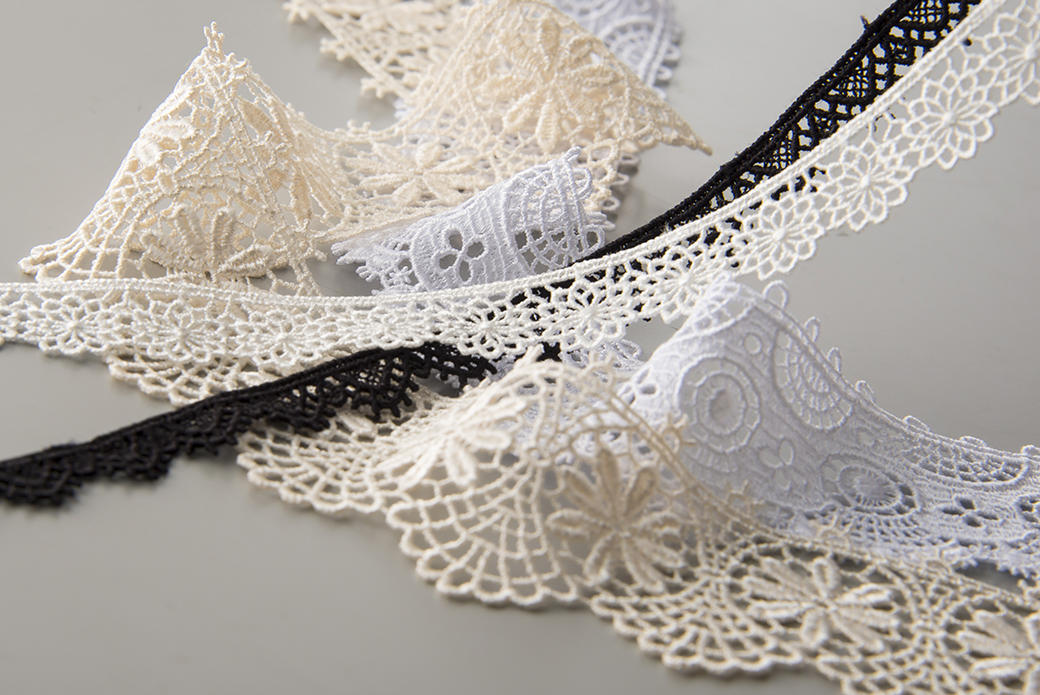 Embroidered chemical lace is produced by embroidering a pattern on a water-soluble base textile, which is dissolved to leave only the embroidery yarn. It is possible to create a range of patterns, from delicate to bold or textured ones, by changing the thickness of yarns.
(15) Embroidered Tulle Lace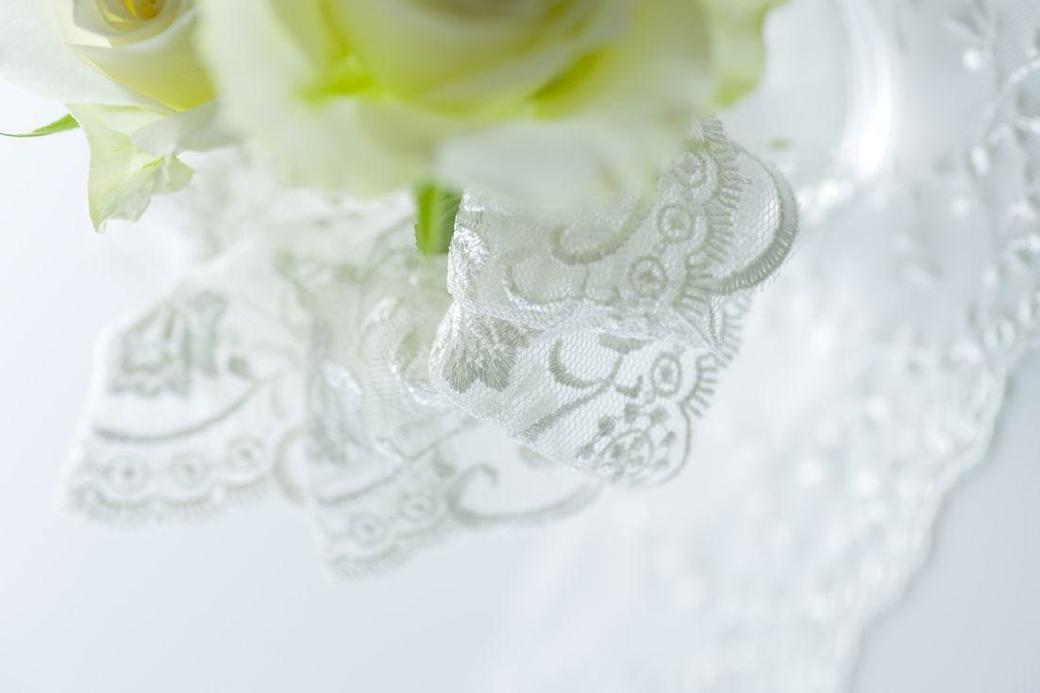 This is a type of embroidery lace with embroidery on tulle fabric. Tulle has a thin texture with polygonal mesh patterns. Embroidery is done by running threads through the mesh. The harmony between the tulle and the detailed embroidery brings out eloquent designs.
(16) Torchon Lace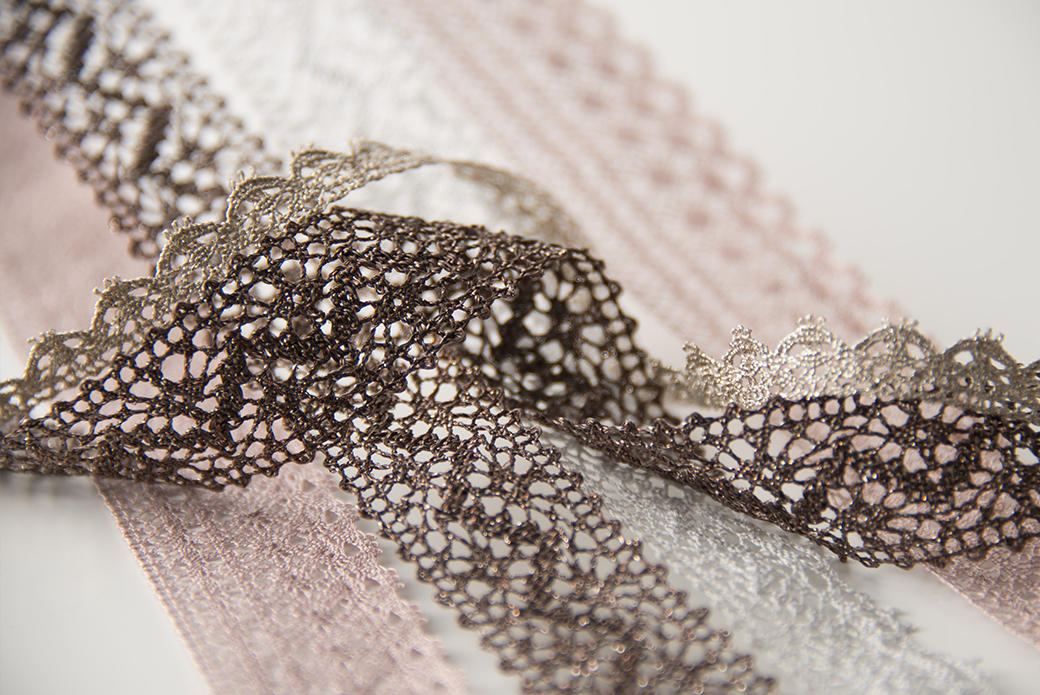 This lace developed from handicrafts is produced by twisting and crossing the threads. Cotton and hemp are commonly used to enhance its simple and elegant charm. The finer the thread, the lighter and more delicate the textures that are brought out.
(17) Functional Materials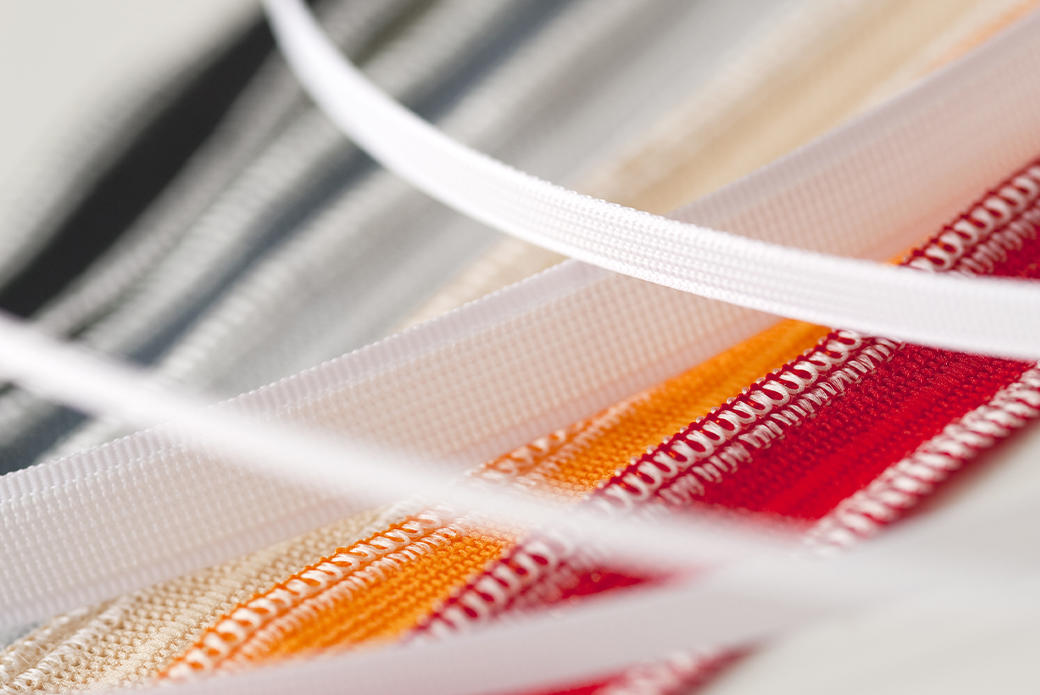 Functional materials prove the true value in invisible areas. They are used to stabilize the shape to make the silhouette look beautiful or to prevent fraying at the seam. Support materials, such as core materials, help distinguish the finish from others. S.I.C. products not only decorate the exterior of clothing, but also prove the true value inside of a garment.